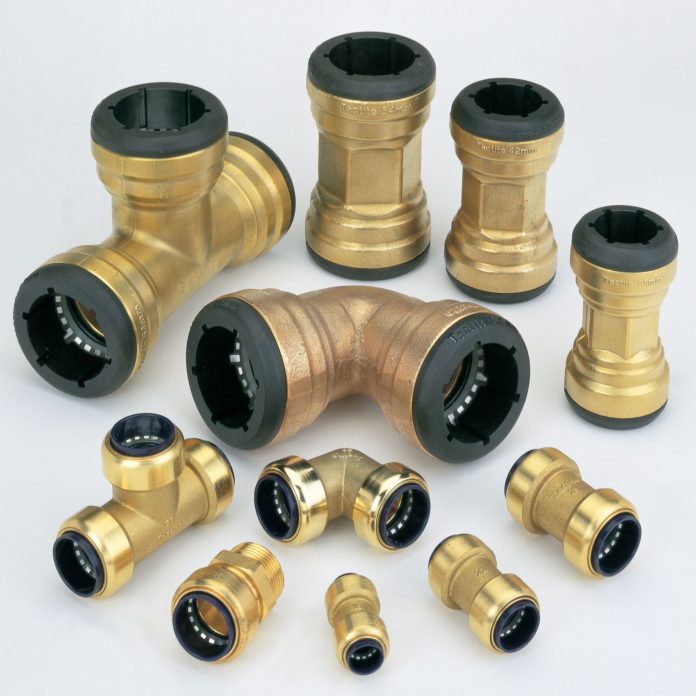 Pegler, Sunamp and Flamco have formed a circular partnership that allows experts in their field to support each other.
Part of the global Aalberts organisation, Pegler's VSH Tectite fitting, has been specified by Sunamp – specialists in thermal energy storage – in its heat battery products over the last few years, initially on the Sunamp PV products and now on the company's UniQ range.
In turn, Sunamp is co-operating with Flamco, also part of the Aalberts group and manufacturer of components for use in HVAC systems, on its FlexTherm Eco range.
"The functionality and versatility of our product range and the ability of our organisation to diversify into new markets is perfectly exhibited here and shows the global drive of companies across the Aalberts group to pioneer the latest technologies," said Iain Morrison, area sales manager for Pegler.
"We are proud to have such strong relationships with our customers and partner companies to ensure the renewables and plumbing sectors are supported in their ambitious and necessary growth plans."
Sunamp chose VSH Tectite Pro fittings in its application due to its suitability for potable water and use at the temperatures and pressures that were specified, a statement added.
Susan Lang-Bissell, COO of Sunamp, said: "VSH Tectite Pro was ideal for this particular Sunamp product application and delivered the added benefits of push fit technology allowing the fittings to be positioned correctly at the point of installation without the need for tools or hot works permits, thereby speeding up installation times and enhancing safety credentials.
"The fittings connect our heat batteries to the hot water pipework to deliver hot water in domestic settings, delivering fantastic efficiencies when compared with other methods of domestic hot water systems. Such circular partnerships are a great way to do business in our industry, delivering benefits to all as well as allowing us to use our niche expertise to assist others in developing technologies."