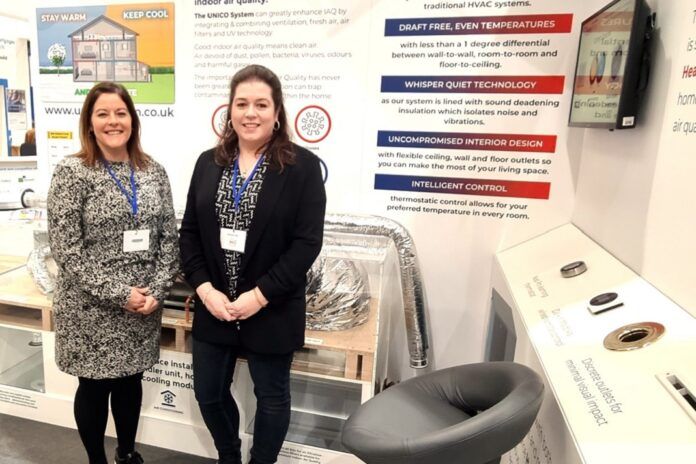 The Unico System has announced that it has reached the milestone of 500 customers at the National Self Build and Renovation Centre (NSBRC) in Swindon.
The NSBRC is a UK-based permanent centre for self-builders and renovators, offering advice and practical guidance. The Unico System has been exhibiting at the NSBRC for the past two years, showcasing its heating and cooling solutions to self-builders, renovators, and homeowners.
Richard Soper CBE, managing director of The Unico System, said: "We are thrilled to have reached this milestone of 500 visitors at the NSBRC.
"It is a testament to the high level of interest in our products and we are delighted to have had the opportunity to showcase our innovative and energy-efficient heating, ventilation and cooling solutions to so many self-builders, renovators and homeowners.
"We have enjoyed meeting so many people and talking about their projects and how the benefits of Unico will impact their future comfort in their home."