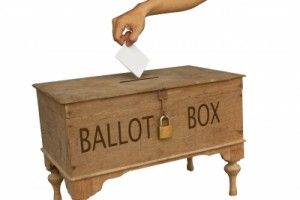 A study by rental solution provider, Hewden, has found that a record 1.8 million construction sector workers (87% of the construction industry) intend to vote at next week's General Election.  However, despite the significant interest, more than half (53%) say they are unclear on the different policies being proposed.
While voting intention might be up, overall interest is down, with those surveyed ranking politics less important than common pastimes such shopping, TV and sport.
Jeff Schofield, marketing director, Hewden believes that with so many policies directly affecting the sector, there needs to be greater clarity around the direct impact of those policies, to help industry voters make an informed decision.
Jeff said: "Whether its new infrastructure projects, apprenticeship schemes or housing development programmes, these are all topics that will have a direct impact on the construction sector, so it's important that they are communicated clearly," said Schofield.
In response to the research findings, Hewden has launched an online resource called www.noteB4Uvote.co.uk to help industry workers from all levels get a clearer picture of what the key policies are and what it means for them.
Jeff said: "We want to ensure the industry can cut through the smoke and mirror tactics used by most politicians, digest the different policies and clearly understand them for what they are.
"There's some really informative third party content out there, so we've tried to pull it together in one place."
The Constructing My Vote website consists of independent research, links to every party manifesto, as well as news and social media feeds – covering the General Election.
The study also found that for those that aren't planning to vote, work commitments and a general lack of interest were sighted as the primary reasons for abstaining.
Jeff concluded: "We would encourage all businesses to make it as easy as possible for staff to take the time out of their day to go and vote.  After all, it's the future of our industry that they're voting on."