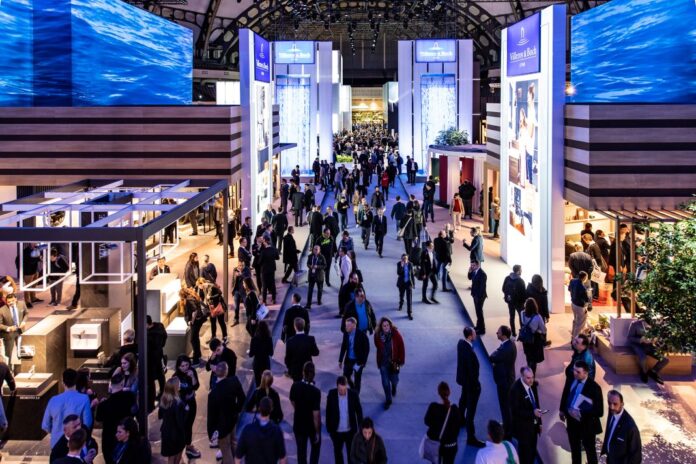 Organisers have shared more show plans in advance of the ISH trade fair at Messe Frankfurt this year.
From 13 to 17 March 2023, they expect thousands of companies to present their solutions for renewable sources of energy, sustainable water usage and clean air at the event.
The five-day 'Solutions for a sustainable future' show will revolve around innovations that contribute to achieving climate-protection targets and a responsible and efficient use of resources.
Stefan Seitz, ISH brand management director, said: "At present, we expect around 2,000 exhibitors to participate and take advantage of the power of attraction exercised by ISH for their businesses. They are spread fairly evenly across the two main sections of the fair, ISH Water and ISH Energy. Accordingly, the coming ISH is an unrivalled opportunity for them to present their solutions to an international audience of trade visitors, to profit from networking effects and to exchange valuable knowledge."
With 70% of exhibitors coming from outside host nation Germany, the 2023 edition of the world's biggest meeting place for the sanitaryware, heating and air-conditioning sector includes both ISH Water, in Halls 1, 2, 3, 4, 5 and 6 and ISH Energy, in Halls 8, 9, 10, 11 and 12.
Full details of the programme of events at ISH 2023 can be found at www.ish.messefrankfurt.com/events