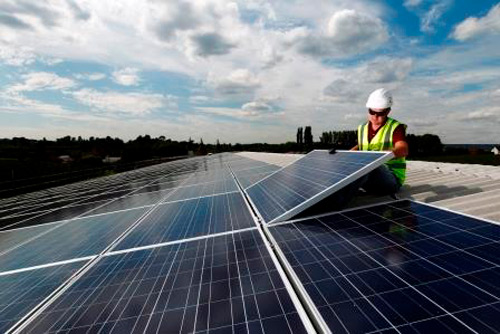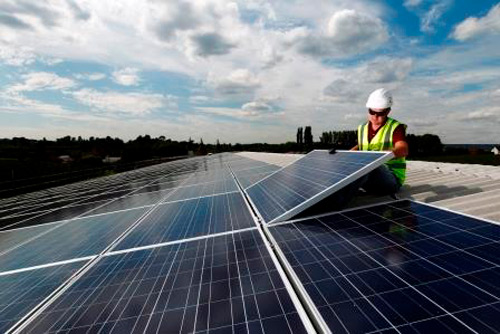 The Solar Trade Association (STA) has welcomed the publication of the Mayor of London's Solar Action Plan.
The Solar Action Plan is a Manifesto commitment of Mayor Sadiq Khan and it will be consulted on over the next three months. While the Great London Authority's (GLA's) new solar targets are welcomed, if modest, the STA is focussed on practical measures that will help to boost London's solar markets and which will enable Londoners to make the most of the Feed-In Tariff (FITs) scheme, which has less than two years left to run.
Leonie Greene, head of external affairs, said: "Solar is vital to any green and modern capital city. London is now starting the focussed work it urgently needs to do to catch up on solar, not only with the rest of the UK but with other world cities. However, the Mayor is quite right that national government needs to provide a better enabling policy framework to support his ambitions – particularly on the tax treatment of rooftop solar.
"The GLA has strong powers to boost solar in new buildings so while the Solar Action Plan references building standards we are keen to see better policies for solar in the new draft London Plan published later this year. There is scope to deliver far more solar onsite in new developments across London – developers should not be able to buy their way out of taking every due opportunity. Our members have already demonstrated that solar works on everything from bridges to sky-scrapers, where it actively enhances the dynamism and the beauty of our capital city."
The STA shares the Mayor's concern about the wider national policy framework for solar that has unhelpfully seen business rates for organisations consuming their own rooftop solar increase by up to 800% and slow progress on reforming the FITs for larger rooftops.
STA members have delivered solar schemes across London including the Blackfriars Solar Bridge, the Walkie Talkie and at Kings Cross. However, despite some striking solar schemes and London's prominence as a world city London has been the poorest performing region in the UK on all solar indicators.
The STA is also pleased to see the GLA will provide online advice to Londoners on going solar since there are around a million owner-occupied homes that could be readily encouraged to invest in rooftop solar. Solar is increasingly being adopted alongside storage, where the STA last week won five per cent VAT for storage when it is installed alongside a new solar system.