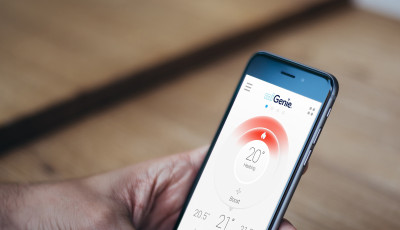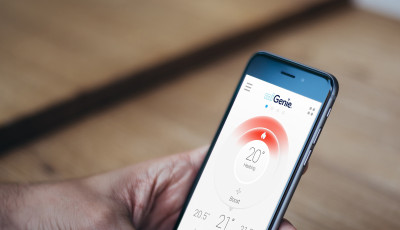 Drayton is advising installers and electricians to recommend smart heating controls to customers looking to control their elderly parents' heating – and in doing so, they can capitalise on the installation work.
The temperature shouldn't drop below 16°C for elderly people and those with impaired mobility, as the cold can exacerbate health conditions such as, respiratory problems, depression, arthritis and diabetes.
Installing a smart thermostat in an elderly parent's home allows your customer to remotely control the temperature of a property via an app on a smartphone or tablet, offering peace of mind that the parent is comfortable and healthy.
Simon May, product manager, said: "We're finding many people with elderly parents are concerned about their wellbeing at home – they want to make sure that their property is at the right temperature, but this can be difficult if they do not live nearby.
"The older generation can find heating controls difficult to understand, and they may also have health conditions such as, arthritis, poor eyesight, or dementia, which means they aren't able to operate them correctly.
"By installing smart controls, the adult children can take control of the parents' heating – making sure they are not wasting energy by having the temperature set too high, or getting cold from not having it set at a comfortable temperature or accidentally turning it off."