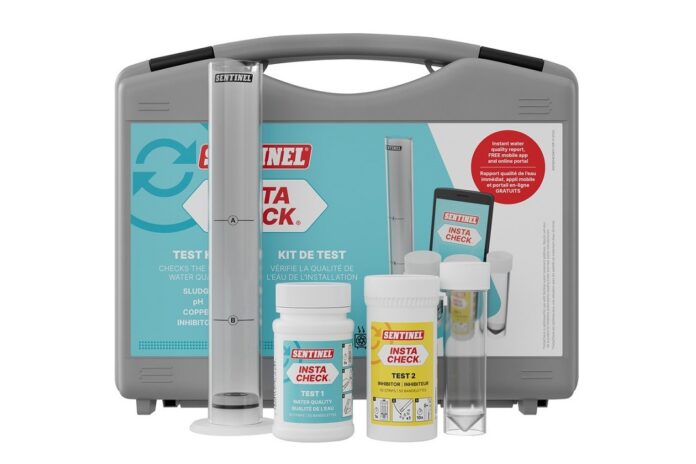 Toolstation has partnered with Sentinel, and will now stock Sentinel's latest water treatment solutions.
New to the Toolstation range are the Sentinel Instacheck Test Kits and refill packs. Instacheck kits tests for corrosion, pH and inhibitor levels alongside the water quality testing app designed to allow heating engineers to quickly and effectively test heating system water quality in accordance to British Standard 7593:2019.
Instacheck is launching alongside Sentinel X100 Inhibitor which provides protection for clean central heating systems against limescale and corrosion, a statement has said. The line-up also includes the installer-friendly Eliminator Vortex filter range which protects central heating systems against circulating debris.
Tiffany Hall, assistant category manager for Central Heating and Plumbing, said: "We are delighted to be working closely with Sentinel to deliver their water treatment solutions to central heating installers and engineers. This continues Toolstation's mission of expanding the depth of our product range and continuing to give customers plenty of choice at great value."
Dan Wilson, UK commercial director at Sentinel, added: "For Sentinel it is great to work with Toolstation as it allows us to increase the awareness around the importance of system water treatment best practice; in accordance with new building regulation changes surrounding water treatment and testing.
"InstaCheck is a great new solution from Sentinel which allows heating engineers to use our app and kit to test system water on both install and service for turbidity, water quality and inhibitor levels in accordance to requirements set out by British standard 7593:2019."