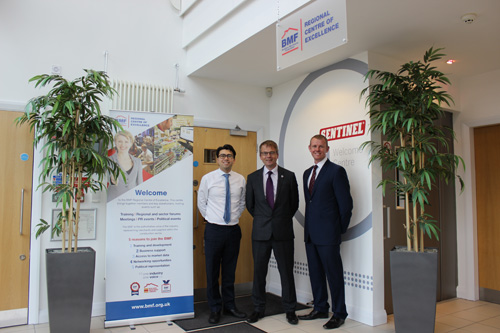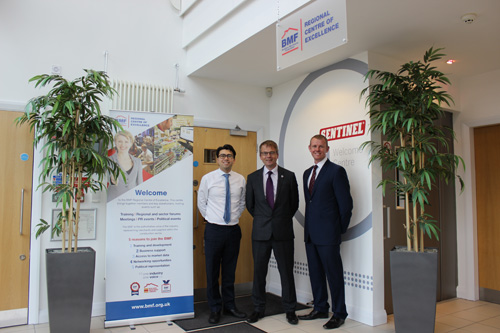 Sentinel's state-of-the-art training facility, located within its headquarters in Daresbury, Cheshire, has been awarded Centre of Excellence status by the Builders Merchants Federation (BMF).
The modern space will be used to host builders' merchants, including specialist plumbing and heating merchants, attending regional BMF events, which deliver support in areas such as training and development, business advice, and policy representation.
"Sentinel is proud to partner with the BMF, an organisation that works so hard to deliver tangible and effective support to builders' merchants across the country – support that not only benefits the merchants themselves but also their customers, who receive better services and deals as a result. As a Centre of Excellence, we have greater opportunity to strengthen our awareness of the market and undertake initiatives, such as research and product surveys, with its members. Ultimately, the partnership enables Sentinel to deliver enhanced services to our customers," said Neil Davies, marketing director at Sentinel.
The BMF is the only trade association that represents and protects the interests of builders' merchants and suppliers to the merchant industry in the UK. In January 2017 its membership stood at 578 merchant and supplier companies operating from over 4,800 branches across the UK, and its members employ more than 117,000 people. The BMF has 14 Centres of Excellence throughout the country, where its members can access training and events closer to home. The association plans to open two centres in every UK region.
Matt Haines, BMF regional manager, added: "The BMF is very appreciative of Sentinel allowing us to use its impressive facilities in Daresbury. In addition to being a modern and superbly equipped venue, it is very conveniently located for members in the North West region, being just five minutes off the M56."