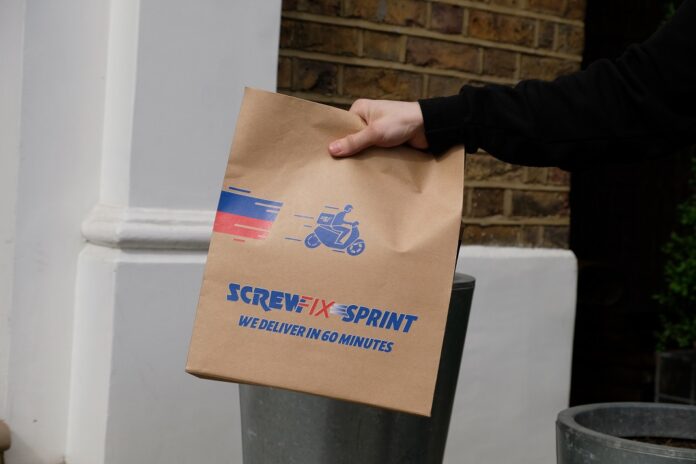 Screwfix has launched a national campaign for its 60 minute delivery service, Screwfix Sprint.
Sprint is Screwfix's service that allows customers to have products delivered to home or site in 60 minutes or less.
According to a statement, the campaign is marketed with a TV advert showing a tradesperson ordering on the Screwfix app, then dancing through the site with his team to the tune of 'Break My Stride' by Matthew Wilder.
Jack Wallace, marketing director at Screwfix, said: "With Sprint, Screwfix is meeting the growing demand from UK tradespeople for affordable, high-quality products in their hands quickly.
"For busy tradespeople, time is literally money and finding the time to pick up an essential and often unplanned item is an inconvenience that can also have an impact on project schedules. With Sprint available in over 320 Screwfix stores across the UK and just a £5 delivery charge, customers no longer need to sit in traffic when the unexpected happens, they can have it delivered where they are in 60 minutes or less."
The integrated campaign was created by Five by Five and with media planned and brought by Dentsu X will run across TV, radio, VOD, press, in store, app, digital and social, reaching even more tradespeople across the country. Five by Five also managed the influencer campaign.
Annabel Mackie, managing director at Five by Five, added: "We're proud to have delivered a campaign that is packed full of entertainment while still clearly conveying the core message of Sprint's benefits as well as remaining true to the authenticity of the brand and its customers."