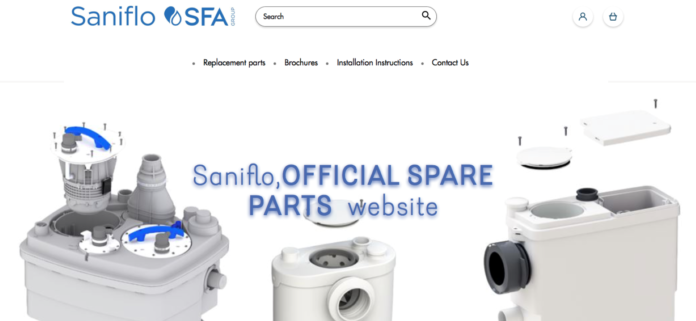 Following consumer demand for an online source of spare parts, Saniflo has created an official spare parts e-commerce website.
Searchable by product range, the most common parts for the most popular models are now available, with new lines being added daily to ensure the swift availability of parts for every model from past to the present-day range.
The new website can be found at https://spare-parts.saniflo.co.uk/ and there is also a handy link to the service engineer's website, enabling customers to find their local Saniflo registered engineer to carry out a repair if required.
The company vowed efficient turnaround of all orders and said if a part is not available online, Saniflo's technical team was still available by phone, email and social media channels to help source the correct parts.