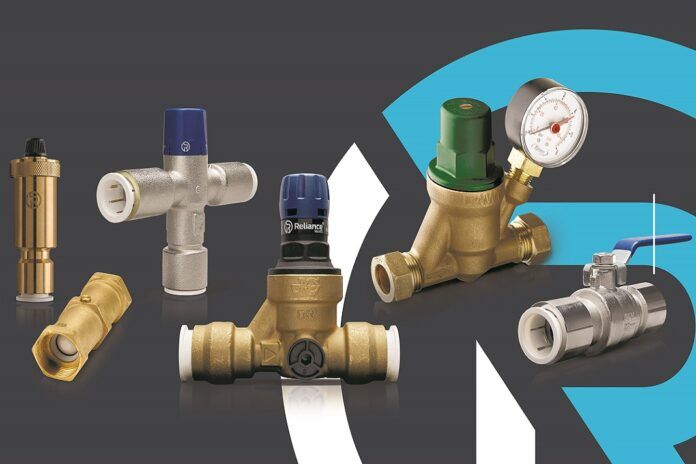 Toolstation has partnered with Reliance Worldwide Corporation (RWC), and is to now stock a selection of its water control valves.
The newly stocked product range includes thermostatic mixing valves, pressure reducing valves, automatic air vents, backflow prevention and ball valves.
It also includes the Reliance Valves range that features push-fit connections from JG Speedfit. The range includes the Easifit Thermostatic Mixing Valve (TMV) – 15mm, the 312 Compact Pressure Reducing Valve (PRV) – 15mm and 22mm, the Nickel-Plated Ball Valve – 15mm and 22mm, and the Automatic Air Vent – 15mm.
Tiffany Hall, assistant category manager for Central Heating and Plumbing, said: "We are delighted to be working closely with RWC to deliver a selection of water control valves to plumbers and heating engineers. This continues Toolstation's mission of expanding the depth of our product range and continuing to give customers plenty of choice, at great value."
Mike Riseley, UK sales director at RWC, added: "We are pleased to strengthen our relationship with Toolstation by expanding our Reliance Valves range. Our aim is to provide water control valves for the modern built environment where time is money and jobs need to be completed efficiently.
"And this new range of push-fit valves has been developed to deliver just that in both domestic and light commercial applications. Alongside this, these valves make repair and maintenance works much faster too, as they can be demounted and reinstalled without tools. Also reducing system downtime."