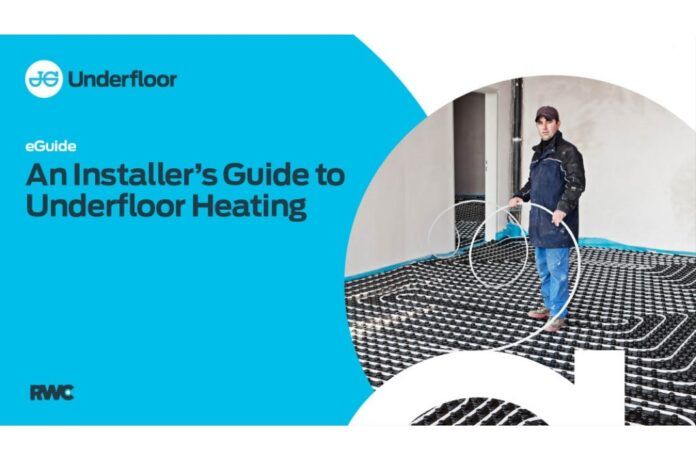 RWC has launched a new underfloor heating eGuide for professional installers. The eGuide provides installers with a complete guide to successful underfloor heating installation, RWC has said.
According to a statement, underfloor heating is one of the fastest-growing sectors in the home heating industry and is becoming more commonplace across the UK. Suitable for both new build and renovation projects, it is increasingly being specified to equip homes with sustainable heating.
With more people choosing to adopt underfloor heating in their homes, installers have an important role to play in facilitating the transition to a more sustainable future.
The new eGuide from RWC aims to support this journey, establishing the role of underfloor heating in today's homes and exploring the key considerations that make for successful installations.
Richard Bateman, product marketing manager for plumbing and heating at RWC, said: "The way we heat our homes is changing, and getting to grips with the ins and outs of underfloor heating is essential for installers in future-proofing their businesses and providing the best support to their customers.
"With the UFH market growing so quickly, there's lots of information out there, but it can be difficult for installers to get a complete picture. With our new eGuide, we've put our knowledge and expertise in one place, looking at the key considerations installers will need to make when taking on a new project – covering everything from floor construction and system selection through to costings and maintenance.
"Equipped with this information, installers can confidently take on UFH installations and support their customers to adopt more sustainable home heating."
The popularity of underfloor heating has been driven largely by government ambitions to reduce greenhouse gas emissions and decarbonise home heating, which accounts for around 17% of the UK's total emissions.
The new eGuide from RWC helps installers to familiarise themselves with different underfloor heating systems and how to install them to unlock the best results.