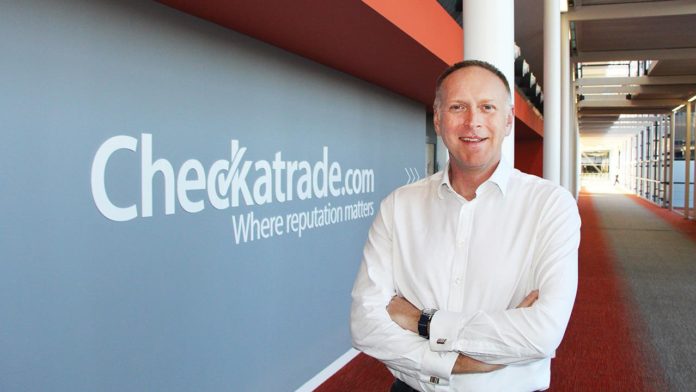 The ongoing raw materials shortage is expected to continue into the summer, yet British construction activity surged in May at the fastest rate in nearly seven years – with demand threatening to outstrip supply.
One key driver of this activity has been the continued rise in home improvement projects, recent search data from Checkatrade showed a huge uptick in demand for tradespeople.
However, recent research from Checkatrade has also observed that only a small percentage of homeowners are currently aware of the raw materials shortage and how it will affect them.
Mike Fairman, chief executive officer of Checkatrade, commented: "The current global raw materials shortage is set to have a big impact on the UK trade and construction industry over the coming months. Soaring demand, the impact of Brexit and the continued pandemic recovery are all having a significant knock-on effect on building and construction timelines, which will in turn affect consumers.
"Recent consumer research from Checkatrade has revealed that awareness around the shortage is low, with only a small percentage of Brits (22%) claiming to have heard of the shortage and understanding how it affects them. However, many have already experienced its impact, with 21% of respondents experiencing delays in either their jobs being started or completed due to a shortage of raw materials.
"The property and home renovation market has been booming over the last year and demand shows no sign of slowing down – our site had its busiest ever day in May, whilst searches for the full month were up 67% year-on-year. We'd recommend that homeowners factor these shortages into any upcoming projects they plan to undertake on their homes.
"They should make sure to speak to tradespeople when planning a project to discuss timelines and should be careful to use reliable sources such as Checkatrade to find vetted, reviewed tradespeople. We know our trade members will be keen to work with their customers to find ways to overcome these issues, including trying to find alternative materials that could be used, such as reclaimed wood from pallets or scaffold boards."