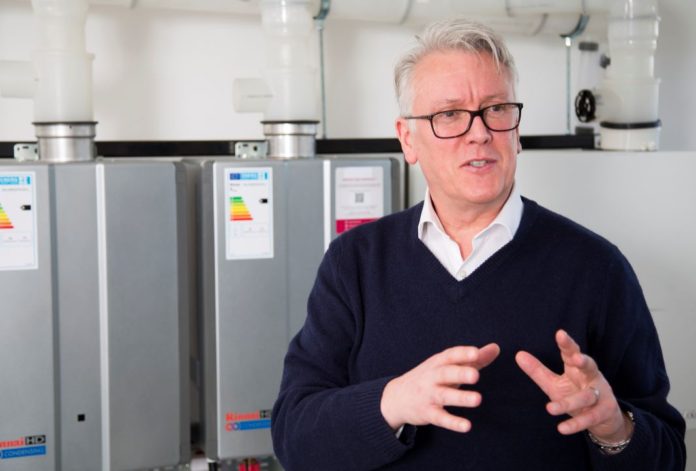 Rinnai has announced plans to double its size in the coming decade following the release of new product in the UK market.
The company's managing director Tony Gittings, pictured, announced a series of launches at a major event held at Skinners Hall in the City of London.
Contractors, installers, consultants, estates managers and end-user organisations were told about plans for new products, marketing and services.
This year Rinnai has launched a service division offering total customer plans. All inspections and remedial works are carried out by Gas Safe registered engineers. It also launched a new N series of hot water heating units, series of domestic hot water heating units, plus its Zen and Zen Plus home hot water and heating system.
"Rinnai employ innovative manufacturing and testing techniques to deliver unparalleled levels of safety, comfort and efficiency. With the Rinnai Continuous Flow Hot Water System, you will never run out of hot water," added Chris Goggin, associate director of operations at Rinnai.