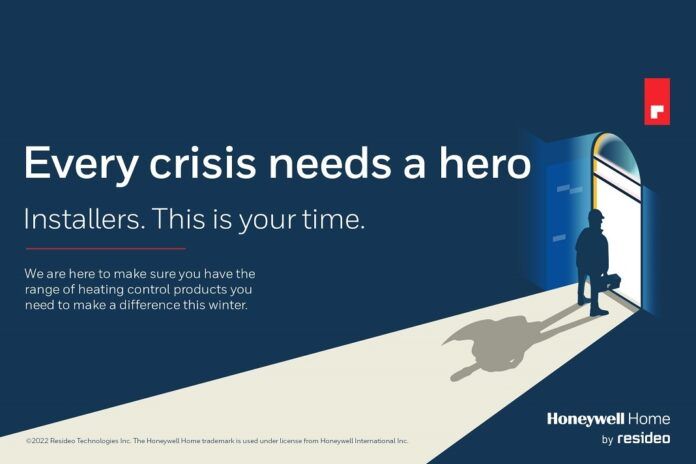 Resideo has rounded off its winter heating season campaign with a donation to Depher.
The donation will help the charity update thermostats in 40 properties ahead of this winter, a statement has said.
Resideo's Winter Heroes campaign began in September 2022, with the aim of 'championing' the everyday heroism of UK installers, heating and plumbing engineers.
Tips and advice on how upgrades to controls and radiator thermostats can make a tangible difference to customers' energy usage and bills were shared throughout the campaign.
Working with BEAMA, Resideo also shared monetary comparisons against the mechanical thermostats many properties still have in place.
To round off the campaign and ensure more homes can benefit from upgraded controls, Resideo has also donated 40 T3R programmable room thermostats and 40 CO detectors to heating charity, Depher.
James Anderson, from Depher, said: "Being able to control a heating system so it runs at its most efficient and makes the most of the energy being used is so important, especially as prices continue to fluctuate.
"Yet, we still visit so many homes that either don't have a thermostat in place to regulate the energy being used or have one that isn't right for the heating system.
"We are incredibly grateful to Resideo for providing its Honeywell Home thermostats for installation in our customers' homes. The impact of this donation will go a long way in helping Depher provide vital upgrades to the heating systems of those in need, so they are in a better position to tackle the colder months.
"It is great to see companies, like Resideo, supporting our mission to provide vital assistance to the elderly and families who need it most."
Martin Wilson, sales director at Resideo, added: "We admire the work that the installers at Depher carry out to help vulnerable people stay warm as efficiently as possible, especially in such challenging times.
"We know the team at Depher will make sure the thermostats we have donated reach those that will benefit most ahead of the colder months."