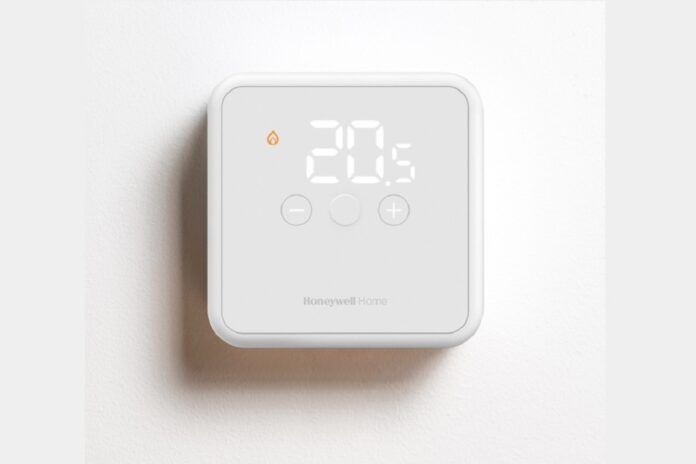 Resideo Technologies has introduced its new Honeywell Home DT4 room thermostat range. The company has said that it has taken the 'simplicity and reliability' of the mechanical room thermostats of the 1970s and combed it with a 'modern sleek design' and engineering of today.
According to a statement, Resideo has developed a room thermostat range that responds to installer feedback to offer a solution to help consumers improve the energy efficiency in their homes through its eco state functionality, which reduces or boosts temperature for a period of time. The company added that it is an 'advanced choice' that can work with smart heat zoning solutions, including underfloor heating and heat pump solutions.
Luke Cairns, Resideo's EMEA senior product manager, said: "One of our company values is to start with what our customers need. During our product development process, we spent time with installers across Europe to make sure that what we delivered would have a positive impact on their installation and application requirements along with the energy efficiency challenges their customers are facing."
The range is also backwards compatible with existing Honeywell Home wireless products and with an extensive range of 'current and future greener heating systems'. It features wired or wireless communication with options for time proportional (TPI) or modulating appliance control.
All products in the range work with boilers, zone valves, solid fuel heaters and electric boilers and include a five-year warranty.