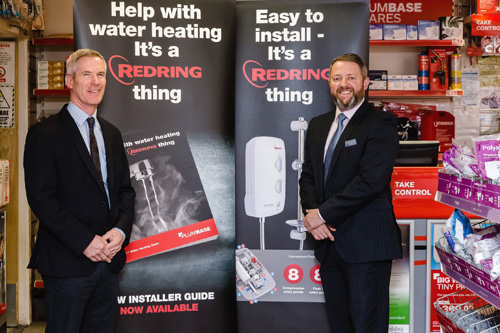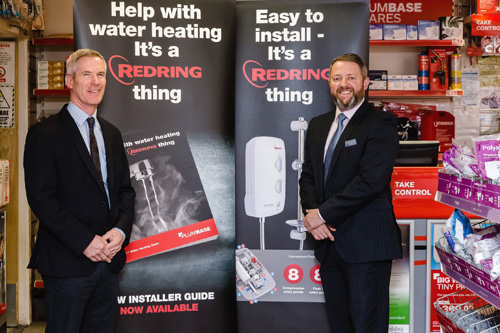 Redring is partnering with heating and plumbing merchant, Plumbase, to launch a major water heating initiative for installers.
The partnership is designed to ensure installers have easy access to Redring's comprehensive range of domestic and commercial stored and instantaneous water heating solutions across the UK, while also delivering training and increasing product knowledge.
Through the scheme, installers will be guaranteed a fit for purpose product range for a host of water heating applications. With 170 branches across the country stocking Redring products, Plumbase will serve as the ideal destination for installers eager to get their hands on the in-demand items.
To ensure comprehensive product information is readily available for installers, Redring and Plumbase have worked together to develop an informative, new installer product guide with eye-catching point-of-sale material. In addition to this, a number of breakfast mornings will be delivered by Redring and Plumbase at branch locations nationwide, offering incentives, giveaways and product demonstrations.
Richard Braid, head of water heating and showers at Redring, said: "This latest initiative is designed to ensure Redring products are as easy as possible for installers to access, while delivering product training on these key items in a market that is growing. We know that Plumbase is well respected by installers and with 170 branches across the UK it will ultimately help deliver value to our core customer base, whilst raising the profile of the Redring brand."
Karl Foote, commercial manager, at Plumbase, added: "Adding quality, value and choice to our product ranges is always a top priority for Plumbase, and by teaming up with an established brand like Redring, we are confident this latest addition will be a real hit with installers."