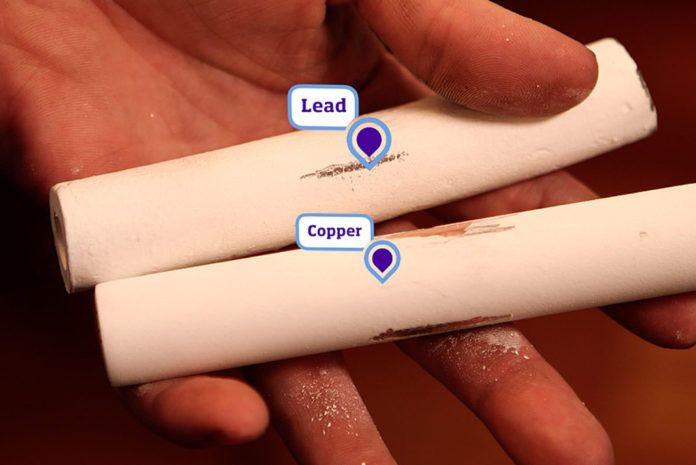 WaterSafe, the UK register for approved plumbers, is urging everyone to 'take the scratch test', as more than two-thirds of homeowners don't know if their water is supplied through potentially harmful lead water pipes.
Sixty-eight per cent of homeowners don't know if they have potentially harmful lead water pipes in their property, according to a survey of 2,000 property owners by WaterSafe.
Water used for drinking and cooking that has been supplied through lead pipes can result in a build-up of lead in the body. This can be bad for health – especially for babies and children, whose development can be affected. Another 53% of homeowners don't know that it's their responsibility to replace lead pipes should they find them in their homes.
Julie Spinks, director of WaterSafe, said: "We're asking property owners to do one thing during Lead Poisoning Prevention Week (Oct 21-27) – check your homes and business premises for lead water pipes, especially if you have an older property. It's quite simple – find the water pipe where it enters your home, which is usually in a kitchen cupboard or under the stairs.
"Lead pipes are normally dull grey and soft and if you scrape the surface gently with a coin you'll see shiny silver-coloured metal underneath. It's quite distinct from copper or plastic. If the pipes are painted just scrape the paint off too."
The use of lead in plumbing has been banned in the UK for more than 25 years, so it's the houses built before 1970 which are most likely to have lead pipes.
Homeowners who find they do have lead pipes should contact their water supplier who can test the levels of lead in the drinking water and offer advice on replacing them.