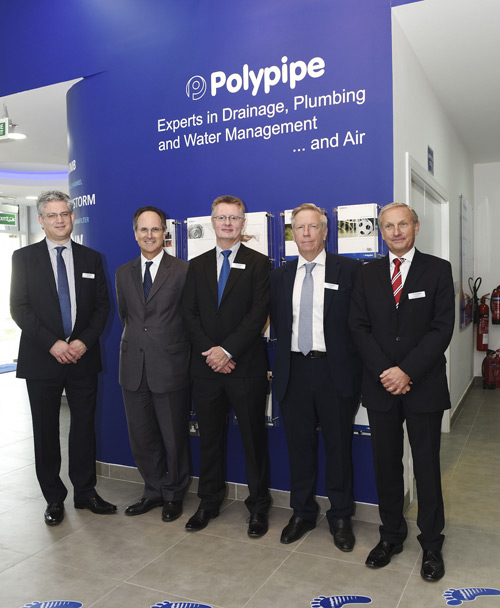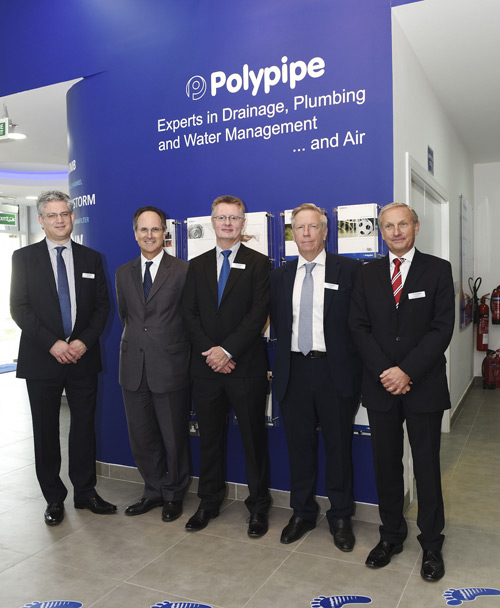 Polypipe, UK manufacturer of above and below ground drainage, plastic plumbing, storm water management and water conservation systems is celebrating this week after seeing its new Middle East Technical Centre officially opened.
After a short address by commercial director, Adam Turk, to the assembled dignitaries, partners and long term customers, it was left to the british ambassador to the UAE, Phillip Parham to cut the ribbon and declare the Centre open.
Mr Parham and other guests were led by a party of senior staff from Polypipe, including CEO David Hall and chairman Ron Marsh around the new centre, enjoying product application demonstrations from Polypipe's extensive range of systems and solutions.
Mr Parnham, said: "The opportunities present in the UAE market are huge, and it's great to see a leading British manufacturer fully commit to the region. I'm sure that Polypipe will continue to play a key role in the management of water in the region's key construction projects. We want to encourage more British companies to follow Polypipe's approach and maximise the export potential of their products."
Located in Dubai's Jebel Ali Freezone, Polypipe's new Technical Centre will provide hands-on working product displays, installation and design training, challenging traditional materials and methods of installation required to manage drainage and water management solutions specific to the Middle East.
Robin Appleby, managing director of Polypipe Middle East, said: "Polypipe products have been used in the region for many years, providing drainage solutions for some of the region's largest and most prestigious projects, and the new Technical Centre allows us to not only showcase our systems but talk about our technical expertise.
"The opening of our Technical Centre gives us the chance to look towards an exciting future, while celebrating more than 40 years of success with our loyal distributors in the region."

Polypipe has manufacturing facilities and offices across the UK and Europe, as well as offices in Dubai, UAE, and Doha, Qatar, and has a history of supplying products into the Middle East for over 50 years, leading the way in water management in the Middle East.
The Polypipe Technical Centre is now open to those in the industry, enabling guests to overcome key local challenges in the Middle East and Indian construction markets, including complying with the latest regulations to stay ahead of fast changing developments and sustainable urban city requirements.