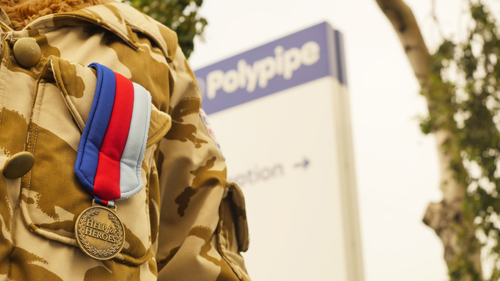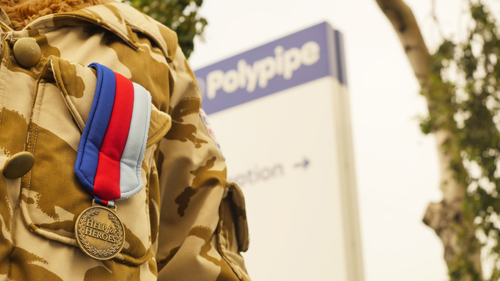 Polypipe has confirmed a three-year partnership with Armed Forces charity, Help for Heroes, which will see the company help raise funds to support those with injuries and illnesses sustained while serving in the British Armed Forces.
This new partnership reflects the longstanding connection between the British Armed Forces and the UK construction industry. Every year, over 14,000 servicemen and women return to Civvy Street, with one in four forging a new career in construction.
Polypipe will raise funds for Help for Heroes through a variety of initiatives, including making the charity an official recipient of funds raised through this year's Polypipe Sailing Regatta. The annual sailing event sees over 60 teams participate in an exhilarating yacht race on the Solent, all while raising funds for worthwhile charitable causes, with Help for Heroes being the main beneficiary of the event in September.
As well as raising money to support the work of Help for Heroes, Polypipe will be helping Veterans to re-enter the work force upon their return from service. Work experience, vocational experience, and sponsorship through a British Plumbing Employers Council course at the Polypipe Professional Development Centre in Doncaster, will all be available to ex-Servicemen and women interested in pursuing a career in plumbing and groundworks.
Polypipe staff, merchants, and customers will be encouraged to join in with the fundraising efforts throughout the partnership, with a series of sponsored events and donation opportunities already in the pipeline. A four-man team, led by Polypipe regional sales manager, Gary Foord, has signed up to take on the Challenge Adventure Charities cycling race in France this September, with further information and a link to their donation page available at: www.polypipe.com/news/polypipe-takes-part-alsace-challenge.
For more information on Polypipe's partnership with Help for Heroes, to get involved, or to make a donation, visit www.polypipe.com/help-for-heroes.