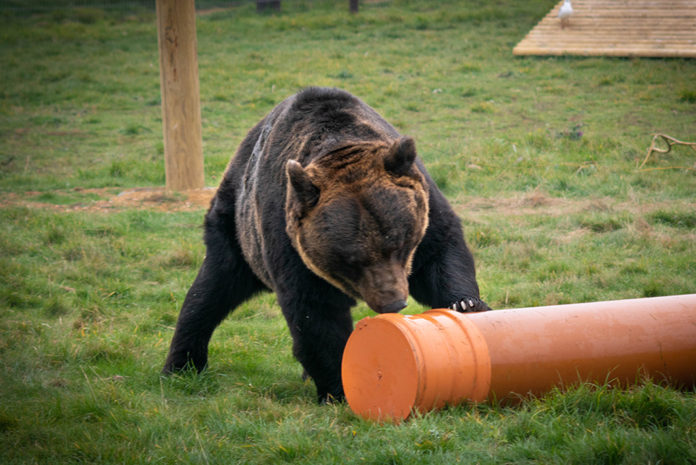 Polypipe has helped three rare Asian bears to discover the joy of play and exercise their grey matter in their new UK home.
The Doncaster-based firm, part of the FTSE 250-listed Polypipe Group, donated plastic toys and puzzle feeders to the trio of Ussuri brown bears, which arrived at Yorkshire Wildlife Park in August.
Polypipe roared into action after discovering the bears were being relocated from their native Japan to the animal sanctuary in Branton, Doncaster.
The company worked with the wildlife park to design a variety of bespoke toys, which have become a hit with the trio, brothers Kai and Riku, and female Hanako, following their epic 5,400-mile journey from the Far East.
Cameron McLellan, managing director at Polypipe Building Products, said: "Yorkshire Wildlife Park is doing such wonderful things for both the animals in their care and the local economy.
"As a Doncaster business, we're delighted to be able to support the park and look forward to donating more items in the future."