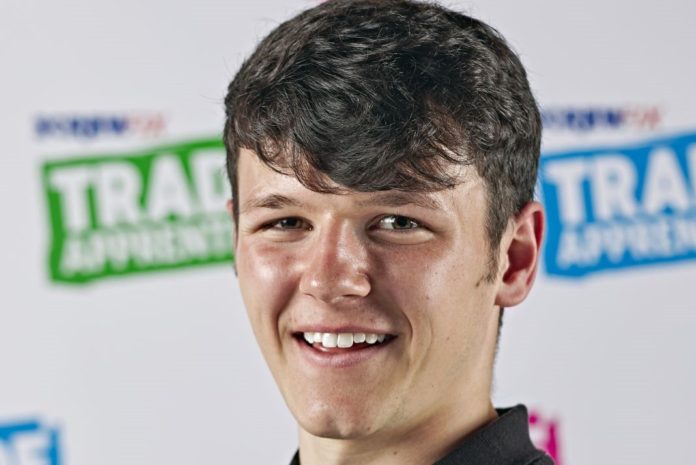 Callum Abberley, a plumbing and heating apprentice at Burton and South Derbyshire College, has won a £10,000 business bundle.
The winner also has the chance to be part of the build team at 'Field Day' festival, plus two VIP tickets.
The Screwfix Trade Apprentice final saw 10 of the UK's brightest up-and-coming trade apprentices gather in London for two days, with the first day spent at the Global Academy where finalists were taught vital skills on how to take their business forward, including social media training and green screen filming. The final took place at Google HQ, where Callum wowed a panel of judges by demonstrating his passion for his trade.
Currently working towards his NVQ Level 2 Diploma in plumbing and heating, Callum caught the judges' attention with his desire to run his own business one day. His goal is to help sufferers of dementia to live better lives through the use of technology, such as auto shut off timers ensuring gas and taps are switched off to reduce the risk within people's homes.
He added: "I am so honoured to be crowned Screwfix Trade Apprentice 2019. The prize will help me to achieve my dream and specialise in helping dementia sufferers. I also want to become an ambassador to those coming into the trade. The skills I have learnt so far have helped make dementia sufferer's lives easier and this prize will only help me develop further.
"The Trade Apprentice competition has been a fantastic experience. I have met so many brilliant people, who I will remain in touch with for years to come. I would encourage anyone to take up an apprenticeship, it's opened so many doors for me and means I can really make a difference."
The winning prize bundle included £5,000 worth of Screwfix products and funds for future training and courses.