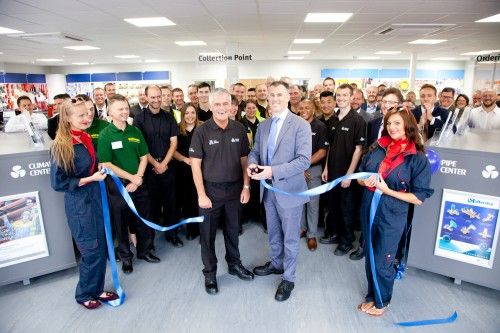 Customers and suppliers gathered at an exclusive event to mark the opening of Pipe and Climate Center's new, purpose-built branch and fabrication facility in Basildon, Essex.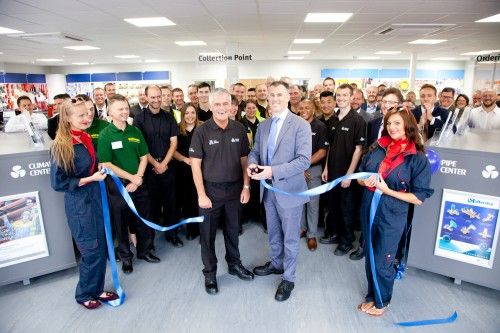 Boasting one of the largest trade counters and footprints in the Wolseley UK estate, the branch streamlines customer service by offering a 'one-stop-shop' solution. As well as dedicated Pipe and Climate Center product and technical hubs, the site has a specialist fabrication and modular engineering facility, which includes state-of-the-art lifting, welding and cutting machinery.
The event, which took place on July 16, gave Pipe and Climate's customers and partners a behind the scenes tour of the multi-million pound, 59,000 sq. ft. facility. Key suppliers were also on hand to support the event and share the latest product technologies and innovations with visitors.
To celebrate the occasion, there were giveaways, refreshments and a prize draw, followed by the official ribbon cutting by Pipe and Climate Center managing director, Andy Wighton.
Andy said: "Our goal is to be the distributor of choice for the industry and we are committed to delivering the best possible service to our customers. The new facility in Basildon will be instrumental to us achieving this. Customers can now fulfill all of their product needs from one convenient location, as well as being able to access best practice services in fabrication and modular engineering. It is truly a 'one-stop-shop' solution."