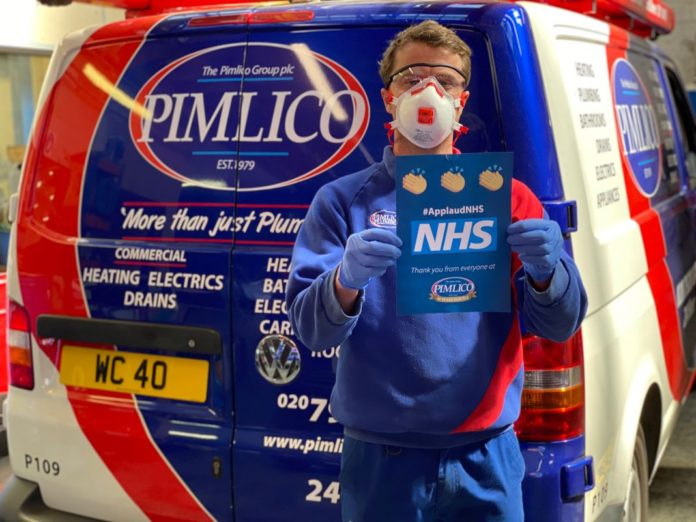 Pimlico Plumbers has pledged to continue its support of NHS workers in London by extending its offer of free labour on all emergency repairs until the end of September.
In addition, the service will also include a 20% discount to NHS staff on any further works booked after the emergency repairs as well as non-emergency jobs.
Founder and chairman Charlie Mullins said: "I want to show my continued support for the NHS heroes who have worked tirelessly to keep the country as safe as possible throughout the pandemic. If we can take away some of the stress of dealing with a home emergency then it makes it worthwhile.
"Since we introduced the service in March, we have saved our NHS frontline workers over £70,000 on emergency repairs in the city alone. We want to reassure workers that the service will stay at least until the end of September as we keen to donate around £100,000 worth of work to our healthcare heroes.
"At a time when our NHS staff are under immense pressure, and often working extended shifts, Pimlico will be there for them at any time of the day or night, and as quickly as possible."
Pimlico introduced the service in March to help front line health workers in the capital to reduce the stress caused by home emergencies. Since then the company has completed repairs to plumbing, heating and electrics for hundreds of NHS staff saving them over £70,000 in repair bills.