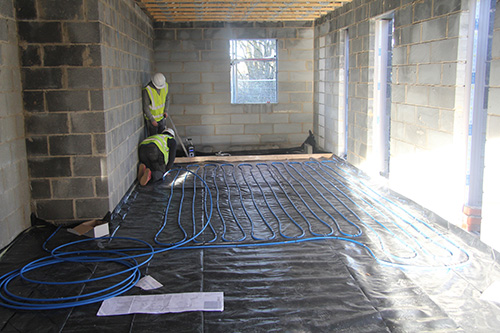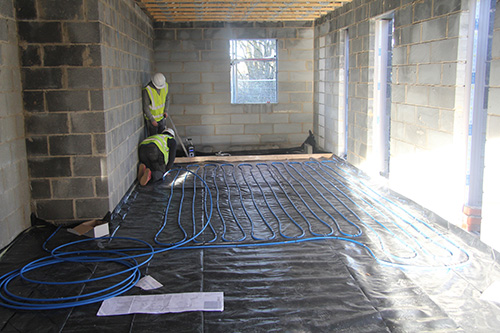 Renewables and underfloor heating (UFH) specialist, OMNIE, has donated one of its pipework systems for the construction of a fully wheelchair accessible home built to accommodate a former Royal Marine and his family, after he contracted a serious illness and can now no longer walk.
Corporal Phil Eaglesham contracted Q fever while serving in Afghanistan five years ago with the condition proving to be degenerative and making his existing home near Taunton increasingly unsuitable.
OMNIE's 600 metre of Staples UFH pipe and made to measure manifold will keep the entire ground floor of the two-storey property at a carefully controlled temperature, which is critical to Corporal Eaglesham's needs.
The layout of the property has created a totally wheelchair friendly environment across both floors, linked by a lift.
Corporal Eaglesham said: "This house gives us the chance to make a life and a future again. Even as my condition deteriorates we can still get on with our lives to the best of our ability, rather than fire-fighting every issue that comes with every little change in my condition. The independence which the house layout gives me is second to none."