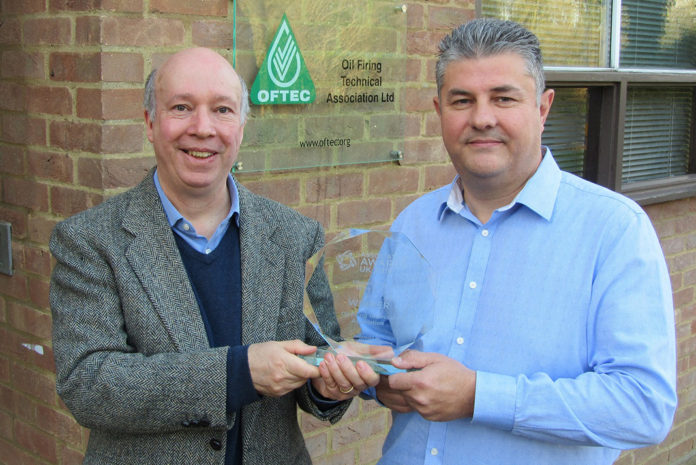 OFTEC has received national recognition at the UK and Ireland Association Awards 2018.
The awards, organised as part of the Associations UK Congress, showcase the achievements of trade associations that have improved or advanced their sector.
OFTEC won the 'Effective Voice of the Year' Award for its work to secure a sustainable future for the oil heating industry and positively influence the debate on decarbonisation, energy efficiency and fuel poverty.
The accolade also recognises OFTEC's lobbying to champion the interests of rural households affected by fuel poverty, which helped secure the continued inclusion of oil heating in the new ECO3 fuel poverty scheme. The government had initially sought to exclude kerosene from the policy, despite the fact it is by far the cheapest fuel available to off-grid homes.
It also reflects the company's ongoing work to promote a positive case for the development of a low carbon liquid fuel to directly replace heating oil in support of the government's Clean Growth Strategy.
OFTEC CEO, Paul Rose, said: "We are delighted to have won this award and see this excellent outcome as welcome independent recognition for the way we have and continue to contribute and influence the agenda around decarbonisation, energy efficiency and fuel poverty.
"We will continue to highlight the strong potential for low carbon liquid fuels and highlight the opportunities and challenges that exist around decarbonising heat in the off-grid sector."