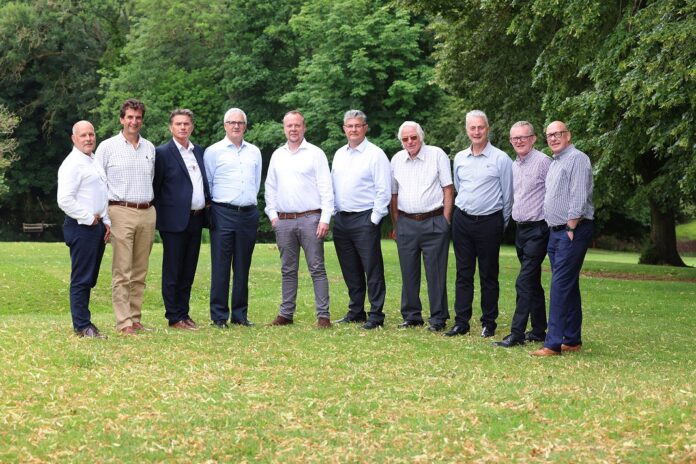 OFTEC's annual conference took place on 29 June 2023 in Tewkesbury, where industry leaders gathered to discuss the next steps for decarbonising off-grid buildings in support of the government's net zero ambitions.
Nick Hawkins, OFTEC's chair, opened the conference and highlighted 2023 as 'a pinnacle year' for the heating industry which will set the direction of travel for decades to come. He also announced that Martin Cooke, director of EOGB, will be taking over the chairmanship.
The first speaker at the event was Paul Rose, CEO of OFTEC, who outlined the success of the industry's renewable liquid fuel demonstration project which, according to a statement, has seen nearly 150 oil heated properties transition to Hydrotreated Vegetable Oil (HVO).
The trial over three heating seasons has provided convincing proof of the viability of the fuel which reduces carbon emissions by 88% following a simple, low-cost conversion. The success of the trial had been instrumental in building wider support and Paul outlined how the solution can provide an attractive alternative for harder to treat properties which would face high upfront cost and disruption to switch to a heat pump.
Attendees also heard from Ben Copson, policy advisor at the Sustainable Energy Association. Ben outlined the importance of the government adopting a technology agnostic approach which focuses on the best outcomes for consumers, rather than a preferred technology, to deliver low carbon heating. He said that this would deliver net zero, minimise cost and disruption for consumers, and create healthy living spaces.
Graham Biggs, chief executive of the Rural Services Network, discussed the challenges in decarbonising the off-grid sector from the older population, lower earnings, higher cost of living and poorly insulated properties. He reflected that 85% of boiler replacements are distress purchases, which made switching to a new technology at this time problematic.
Paul Rose, OFTEC CEO, said: "From the technical viability to the backing of consumers, all the pieces have fallen into place for transitioning oil homes to a renewable liquid fuel. The mood at our conference was overwhelming positive and it's clear our industry is primed, eager and fully ready to support the decarbonisation of the off-grid sector.
"We're seeing growing support for our solution from MPs who want the government to take action to ensure rural communities are not left behind. In this challenging economic environment, we must utilise every technology from liquid fuels to heat pumps to drive the change we need.
"We're ready to play our part and the signals from the government are positive. But we need the policy support in place to rollout HVO at scale. That will be our immediate focus over the coming months."