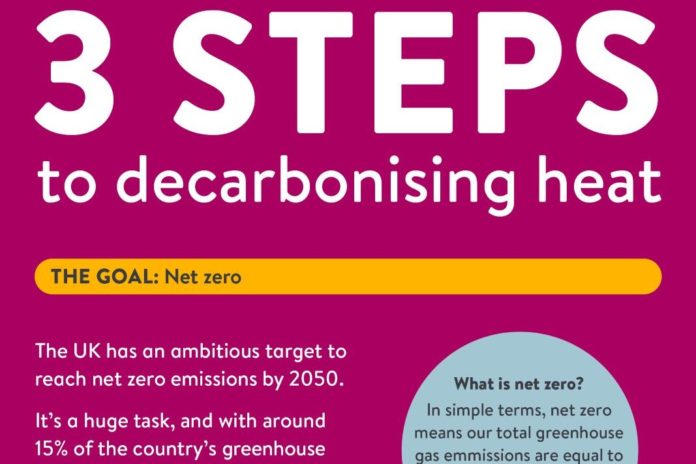 Nu-Heat has published an infographic and report on the challenges of decarbonising heat in the UK's housing stock.
Its report calls for the UK government to implement a three-step plan to improve the efficiency of homes across the country.
The company's report includes a call to reduce the temperature of heating systems installed in the UK, and revise Part L and the Future Homes Standard to support the installation of 45°C flow temperature wet central heating systems rather than 55°C.
It also wants to simplify standards, such as MCS, and champion installer training to build confidence in installing heat pumps and underfloor heating systems.
Click here to read the infographic in full.