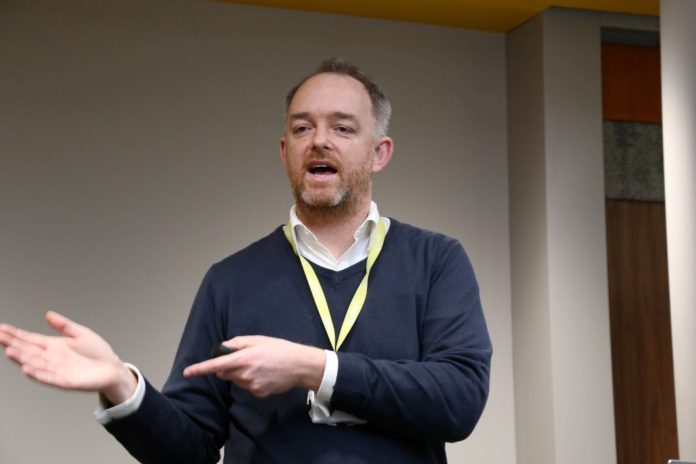 During an event hosted by Energy Systems Catapult in Birmingham this week, the organisation's strategy and performance director Guy Newey updated the industry on ways to help meet Net Zero.
The former government adviser told delegates that the energy and heating industries needed to adopt a whole system approach to bringing down emissions. To introduce new greener technologies there was a clear need for effective lobbying to secure ongoing investment.
"The biggest barrier to innovation is policy regulation," he said. "You've got to do the hard yards with the policy makers on the ground."
Guy was speaking during 'An audience with' event organised by the Energy & Utilities Alliance (EUA).
He said the heating industry would need "to be opportunistic" and ready to go when government adds more details on the renewable technologies it is set to invest in to help meet Net Zero.
"You've got to kiss all the frogs but one of them might turn into a prince eventually," Guy added. He went on to describe the role of hydrogen, heat pumps, electric heating, biomass boilers, gas, oil, district heating and solid fuel in helping government deal with the energy trilemma as its 2050 net zero emissions target approaches.
Read more in the March issue of HPM.