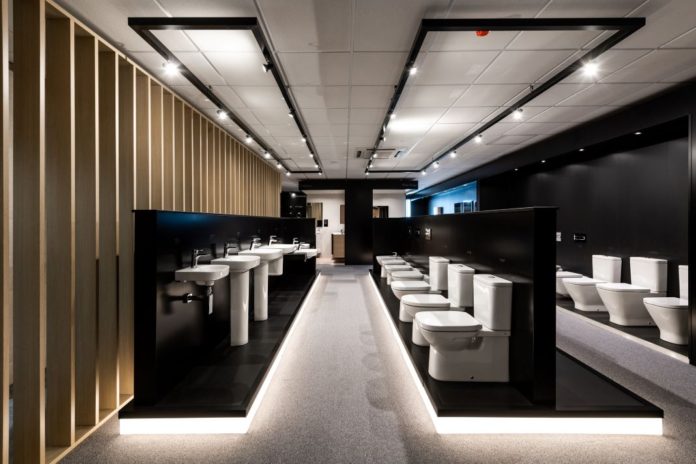 A showroom at Roca UK's new headquarters in Leicestershire was expected to help the bathroom group accelerate growth.
Alan Dodds, UK managing director of Roca Group said: "We are delighted to officially launch our new Roca UK headquarters. Both Roca and Laufen brands are growing strongly and the new site provides a tremendous opportunity to continue on this trajectory and accelerate our growth.
"It will also provide a central location for our trade and retail partners to come and experience the whole spectrum of Roca UK products. We have the best team in the industry and these new state-of-the-art facilities reflect our ambitious plans."
The showroom 20 collections from the Roca brand, 14 collections from Swiss manufacturer Laufen, the Armani/Roca collection plus Roca's Cosmic range.
The new HQ site also features a vast warehouse complete with 12 dock level loading doors, two level access loading doors and 150% more pallet locations than in its previous UK base.