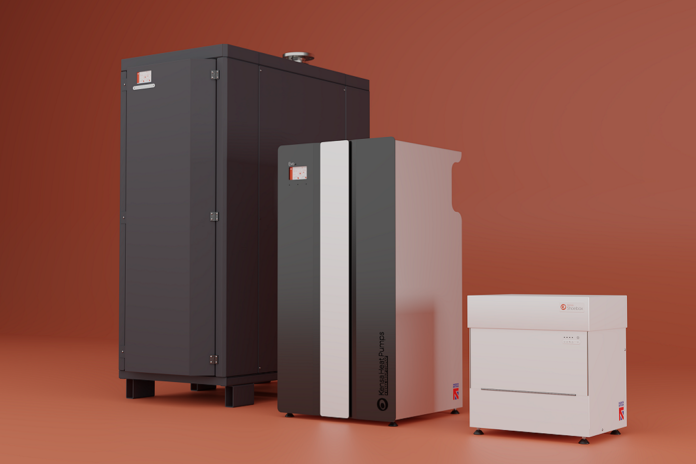 Octopus Energy and Legal & General are investing £70m in The Kensa Group.
According to a statement, it will allow Kensa to expand and install 50,000 ground source heat pumps a year by 2030. The move will drive down costs of heat pumps and reduce reliance on polluting gas boilers, a statement said.
The UK is targeting 600,000 heat pump installations a year by 2028 as part of wider efforts to decarbonise the economy. Kensa expects its growth to create over 7,000 green jobs in the UK by 2030, the company said.
Finance will also be provided for Kensa to offer house builders, housing associations and non-domestic customers their 'Networked Heat Pumps' solution at a lower cost. This effectively creates a new renewable asset class, kick-starting a sector that could exceed £1bn by 2030, the statement added.
Zoisa North-Bond, CEO of Octopus Energy Generation, said: "The heat pump revolution is off to a flying start: it's a tried and tested replacement for gas boilers and can drive down consumers' energy bills for good. Backing Kensa will help rapidly expand Britain's fast-growing ground source heat pump industry. This deal is a huge milestone for our exciting new energy transition fund, as we invest in ambitious companies rolling out tech to turbocharge the clean energy shift." 
Dr Matthew Trewhella, CEO of The Kensa Group, added: "This is a monumental moment for ground source heat pumps. This investment will help unlock Kensa's vision of a mass transition to low carbon heating by replacing the gas grid with its 21st-century equivalent – an ambient temperature heat network.
"Our approach harnesses the power of investment capital funding infrastructure, reduces the strain on our electricity grid and enables a just transition – keeping heating costs low and addressing fuel poverty simultaneously with climate change mitigation. We're extremely proud to partner with Octopus Energy and Legal & General Capital who show incredible leadership in bringing about our low carbon energy future."
John Bromley, managing director – clean energy, at Legal & General Capital, commented: "Legal & General Capital continues to invest in leading energy transition businesses capable of delivering significant economic, social, and environmental benefits for our economy. LGC first partnered with Kensa in April 2020 with the shared aim of scaling up the deployment of ground source heat pumps in the UK through their long-term solution that is highly efficient and reliable.
"Since our initial investment, they have grown quickly, opening a new factory and delivering some prestigious new-build and retrofit installations across the UK. We are delighted to make our third significant investment in Kensa together with Octopus Energy Generation, recognising the significant role Kensa can play in reducing UK dependence on natural gas through a transition to low-carbon heating."
This latest Kensa investment is subject to applicable regulatory approval and is expected to complete in the third quarter of 2023.