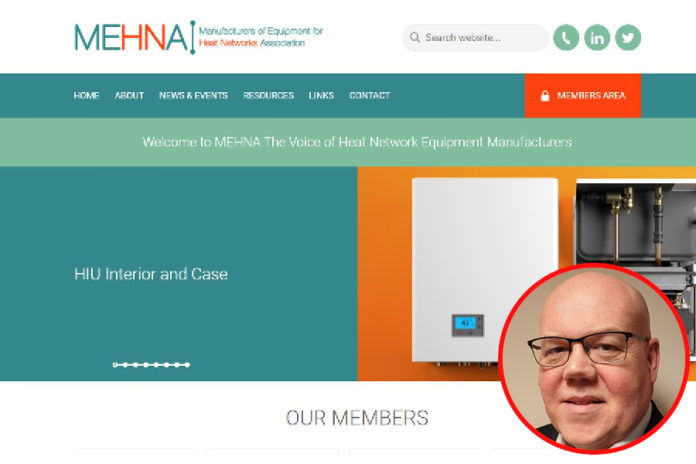 The Manufacturers' of Equipment for Heat Networks Association (MEHNA) has launched its new website, which will act as the central platform for communicating and achieving their key aims.
MEHNA has also recently recruited a new director, Steve McConnell, who joins the association from Lochinvar Limited, where he was engaged in many aspects of heating related activities.
Replacing Ross Anderson, Steve said: "We needed a dedicated website to enable us to deliver on our key aim; to be recognised as the organisation that helps shape policy and positioning of the industry.
"The new MEHNA website will provide a hub for members to access news and documents. As well as, providing information on standards and regulations for all aspects of the heat networks sector."
Membership of MEHNA is open to any company that markets products or services to the heat network sector. MEHNA's aim is to work with every business involved in the manufacturing and supply chain of Heat Network products.