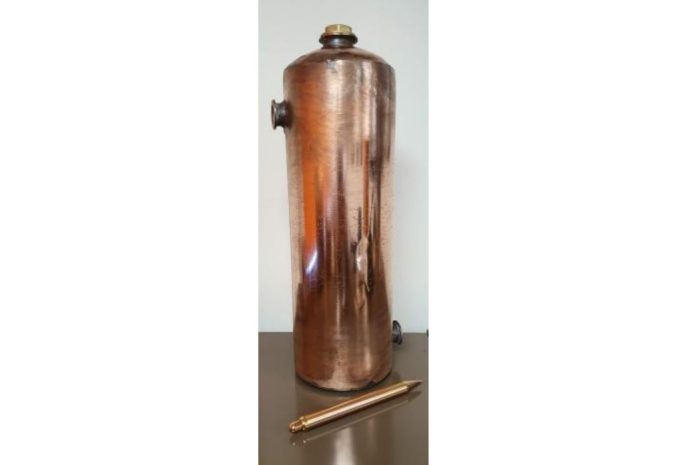 McDonald Water Storage has been contacted by a member of the public whose plumber father had sadly passed away.
Terry Ray of James Ray Heating was a plumber for over 40 years and was well known for his work and skill as a plumbing and heating engineer. He worked extensively up and down the country, working for the Wolseley Group fitting out new branches and maintaining their properties.
His son David Ray said: "I wanted the send-off to be unique just like my Dad. I thought there's no better way for a plumber to be sent off, than in a Copper Hot Water Storage Cylinder! I contacted McDonald Water Storage as I know they are a UK-based manufacturer. They stepped up to the job and swiftly fabricated the urn before I placed the order to ensure I was happy with the product."
The company said it was honoured to be asked to provide the small copper cylinder and proud to be involved with the final resting place for a fellow member of our industry. "Our condolences go out to his family," a statement added.