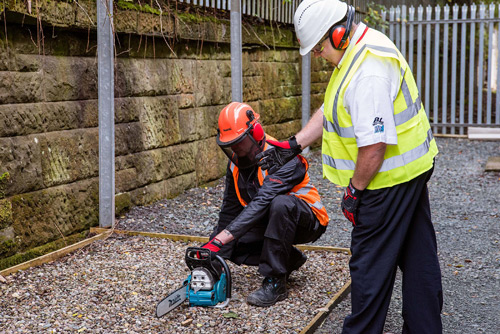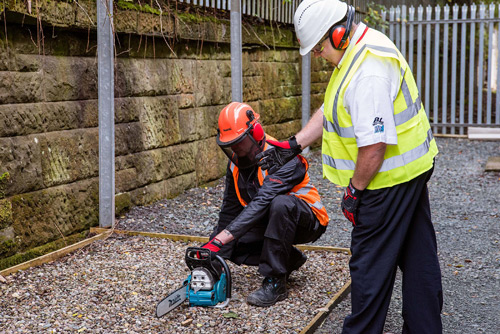 Makita UK has opened its first regional Factory Service Centre (FSC) and Training Academy in Glasgow's Govan commercial district to support the rapidly expanding market penetration of Britain's number one professional power tool range in Scotland and Northern England.
While this new facility is already providing a valuable regional role the FSC has already been awarded the national responsibility for the secure environment of servicing Makita's comprehensive range of dust extraction machines.
To carry out maintenance or repair functions on an extractor approved for use with Class L, M or H dust particulates, the repair facility must protect both the technician working on the machine as well as the workshop environment from dust contamination should material escape from the extractor. The FSC facility will now handle all dust extraction servicing for the brand right across the UK.
Norman Dodds, manager of service and training at the Glasgow FSC, said: "The protection of our staff is paramount and that is why we have made this substantial investment."
The FSC and Training Academy covers nearly 1,000m³ and delivers technical repairs and maintenance services for the full range of Makita products, including all mains and cordless construction machines, and the rapidly expanding range of grounds care tools, including petrol engine products.
Training is a cornerstone of Makita's marketing success ensuring that both authorised distributors and operators are fully conversant with the power tools, how to obtain the best performance from the machines and how to maintain them for efficiency and productivity. Makita offers a full itinerary of training courses covering the extensive product range.
The theory element of courses is held in a lecture theatre, followed by the essential hands-on practical work which is carried out in specially adapted and fully equipped training workshops.
Normal continued: "We are receiving a very warm welcome from all sectors of the power tool industry in this part of the world. I foresee that we will need to increase our staff and in particular our training personnel as demand grows from both employers and operators who can now benefit from this convenient location."