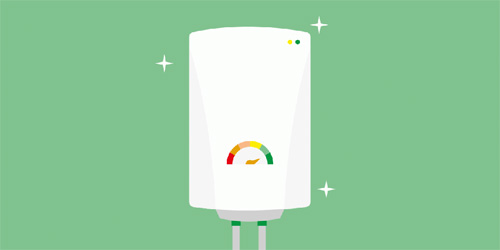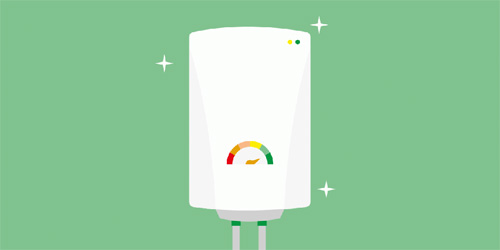 The Cleaner Heat Cashback announced last week by Mayor of London Sadiq Khan has been broadly welcomed by industry.
The scheme, which will allow small and medium enterprises (SMEs) in Greater London to apply for a share of a £10 million pot to replace older, working boilers (ten years plus) will help to reduce overall emission rates within the capital.
Customers looking to make the changes are being urged to do so quickly as the allocation of funds will be made on a strict first come, first served basis. All applications will also need to be made online.
Eligibility for the initiative specifies that applicants must be a London-based SME and either own the building or have responsibility for it and permission from the landlord to make the appropriate changes.
Ideal Commercial Boilers believes the initiative is a great incentive for businesses to reassess their current carbon footprint.
Andy Forrest, national sales manager, said: "For those who will have to upgrade their current heating systems there are several incentives available to help with costs. For instance, the initiative offers 30 to 35% cashback on replacement boilers, an incentive that should encourage SMEs to replace older units.
"The added five per cent capital expenditure will be a bonus for those customers who are within an Air Quality Focus Area (areas with high levels of carbon emissions).
Vaillant "highly commended this positive initiative" to incentivise and support SMEs to replace old, inefficient commercial boilers with much cleaner and more efficient alternatives.
John Bailey, sales director, commercial & renewable systems, said: "We would champion a national roll out of this scheme across other cities in the UK as we believe it will help to reduce energy wastage and unnecessarily inflated heating bills, and contribute to the reduction in air pollution to provide a healthier environment for all. We look forward to supporting the installer network in London to deliver this scheme."
The Builders Merchant Federation supports the initiative, which builds on earlier residential schemes by successive Mayors.
John Newcomb, chief executive, said: "The fact that Cleaner Heat is now aimed at commercial premises signals not only a political determination to tackle poor air quality, but seeks to change the thinking of SME owners towards their day-to-day running costs.
"Significant savings can be made in business costs by upgrading to a modern heating system that our members make and supply. The 30% rate is generous and ought to entice companies to act. Although his offer is confined to the capital, the Mayor has moved to help London firms to cut bills, reduce emissions, improve air quality and encourage further investment."

The Industrial and Commercial Energy Association believes the scheme is a positive step for businesses, carbon reduction and air quality.
Ross Anderson, director, added: "There is widespread recognition that domestic heating requires decarbonisation but industrial and commercial energy efficiency also needs to be addressed. A commercial boiler scrappage scheme will not only improve London's air quality, it will also act as a catalyst to spur businesses on to consider additional energy efficiency improvements such as controls."