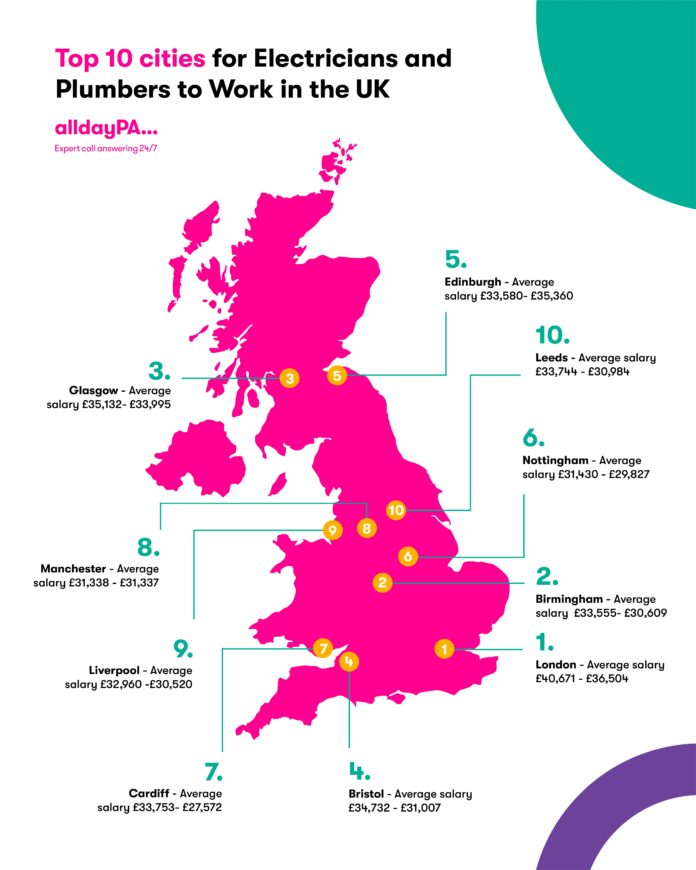 Google search volumes have shown 138,700 people per month search for plumbers and electricians to repair and renovate their homes, with over 50,000 of these searches came from people located in London, suggesting it is the best place to work as a plumber.
According to findings by alldayPA, London is the number one busiest city for tradespeople to work across the UK, followed by Birmingham in second place (20,350 searches per month), and Glasgow (15,400 searches per month), then Bristol (14,050 searches per month) and Edinburgh (13,600 searches per month). The data experts found that these locations give tradespeople the opportunity to earn well over an average salary each year.
Through these findings, alldayPA has pinpointed which locations plumbers and electricians would benefit from relocating to if they want to expand their business or increase their salaries. The average UK tradesperson could earn an average annual salary of between £27,572 and £40,671, simply based on their location, it found.