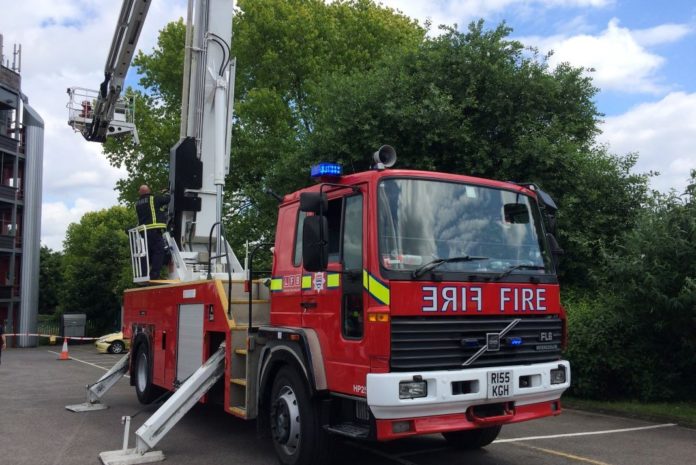 An estimated 336,000 households in London are living with boilers that could be potentially dangerous, with the majority of households not checking their boilers regularly enough to stay safe. This finding comes as part of research by home, heating and boiler cover company Hometree.
In the past ten years, the London Fire Brigade (LFB) has responded to over 3,000 heating related incidents from open fires to storage heaters. One in six of these fires, 524 in total, were due to central heating/hot water. This is the equivalent of just under once a week somewhere in the capital where the LFB is called out to attend a fire caused by a household's hot water and central heating.
A boiler needs to be replaced every 15 years, but an owner ideally should start to think about replacing it at around the 10-year mark. The research found that one in six households were knowingly holding on to their boilers for longer than 15 years. One in four admitted they had no idea how often it needed to be replaced.
Furthermore, when it came to checking regularly for any potential problems, the majority were not doing so. The guidance is to check your boiler around once a year, which a mere third of households 36% said they did.
Underlying this problem is the fact that a huge proportion of Londoners who own their boiler have nothing set aside in the event of a boiler emergency. One in five had no money at all set aside, with one in four having less than £100 set aside, the research found.
Simon Phelan, CEO at Hometree said: "Boilers don't exactly come up a lot in our conversations day to day. We tend not to think about them until the moment they stop working, at which point they are huge inconvenience. Most of the time, this means hassle such as having to shower at the gym for a couple of days, not to mention having to fork out huge sums if you don't have cover. However, it could be a lot more serious than that. It is so important to check your boiler regularly so that you don't expose your household to danger unnecessarily.
"With the great weather we've been having lately, now is the time to check and make repairs to a boiler. Don't leave it to the winter. That is the point you, and everyone else, will really need your hot water putting engineers under a lot of pressure and increasing wait times."