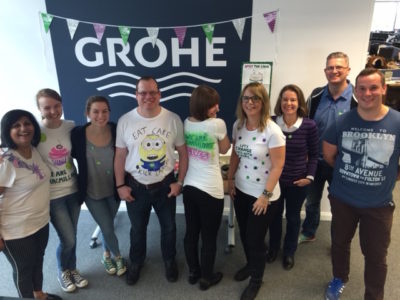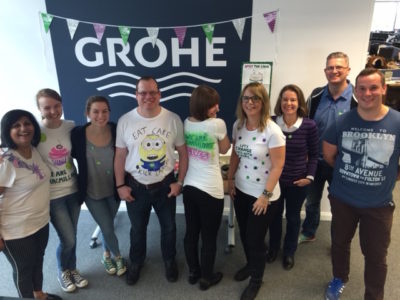 The GROHE UK team has raised £173.82 in a coffee and cake morning for Macmillan Cancer Support.
The UK office team sold a variety of homemade savoury and sweet treats to neighbouring offices to raise money for the charity.
The fundraising day was rounded off by two members of the marketing team competing to see who could make the best homemade Pakora, with all departments voting for and buying their favourite.