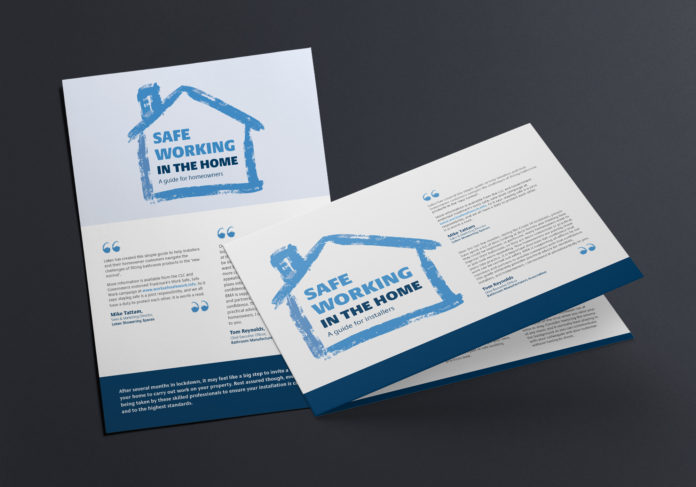 Showering spaces manufacturer Lakes is reissuing 'Safe Working in the Home' guides it produced last year to in light of Public Health England's advice to continue wearing masks in close contact settings, installers and engineers choosing to continue to wear them, and trying to mitigate the recent rise in the 'pinging' leading to cancelled or postponed projects.
Endorsed by the Bathroom Manufacturers Association (BMA), the two guides for both the installer and homeowner contain all the latest government and industry advice in two concise and easy to read leaflets, available as hard copies or downloadable PDFs.
Mick Evans, operations director at Lakes, said: "A recent report from the British Institute of KBB Installation reveals that 47% of KBB installers surveyed had had to cancel jobs either due to customers or installers being 'pinged' by the NHS COVID app.
"With the industry just getting back on its feet and seeing business picking up, we need to remember to do all we can to minimise the risks – even if you've been double jabbed."
The 'Safe Working in the Home' guides are available from the Lakes website, download at www.lakesshoweringspaces.com.