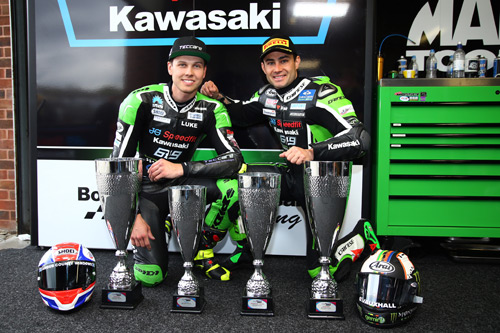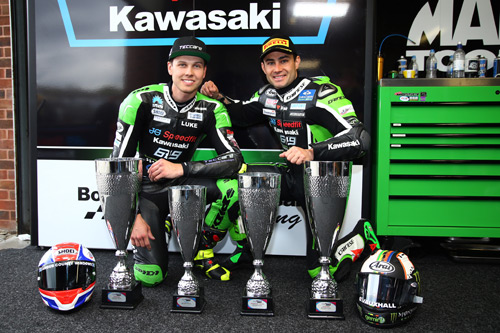 JG Speedfit will again support the British Superbike Championship by renewing its sponsorship of Bournemouth Kawasaki Racing for the 2018 season.
It follows a season of contrasts for JG Speedfit Kawasaki in 2017. Both Leon Haslam and Luke Mossey found themselves leading the Championship during the season, Leon led the Championship going into the final round, but a crash in the final race of the season saw him miss out on the Championship by six points to finish in third.
Meanwhile, Luke suffered an horrific crash which ruled him out of contention for two crucial rounds with three broken vertebrae. He narrowly missed being in the top six to make the Showdown, and finished in ninth place.
Two teams also took part in the British Sidecar Championship – defending Champions Ricky Stevens and Ryan Charlwood, and Maria Costello MBE and Kirsty Hauxwell, who became the first all-female sidecar team to enter the Championship.
The men finished in third place, while Maria and Kirsty, in their maiden season together, achieved two podium finishes.
Mike Riseley, sales director at JG Speedfit, said: "We're really proud of what JG Speedfit Kawasaki achieved in 2017 and it was an easy decision to renew our sponsorship for the 2018 season. The team's sidecar riders are equally strong, and everybody is already gearing up for the challenge to take the title next year. JG Speedfit will be with them every step of the way."