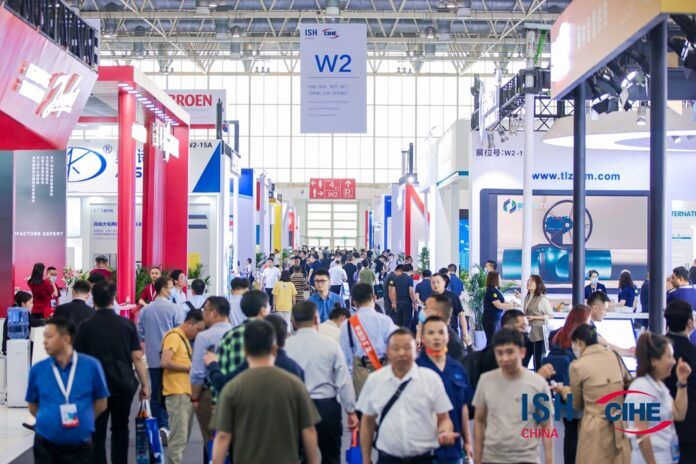 The China International Trade Fair for Heating, Ventilation, Air-Conditioning, Sanitation and Home Comfort (ISH China & CIHE) will be held from 11 to 13 May 2024 at the China International Exhibition Center (Shunyi Hall) in Beijing.
According to a statement, ISH China & CIHE 2024 is to feature "cutting-edge" technologies and products from a variety of HVAC-related disciplines, including water supply systems, smart heating, and home comfort technologies. The statement also said that the exhibition is "committed to supporting business expansion within the domestic market while also establishing a platform for technological exchange and further innovation within China's HVAC industry."
Spanning 110,000 sqm of floor space, the event is expected to attract more than 1,300 exhibitors and 75,000 visitors.
Continuing the tradition of its previous edition, the exhibition will once again classify products across three major themes: "Energy", "Water" and "Life".