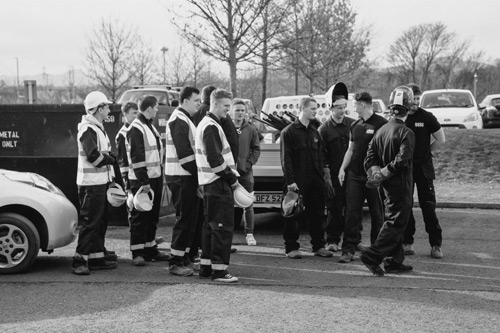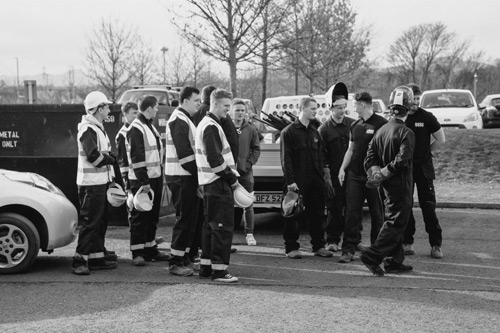 The Building Engineering Services Association (BESA) has said it is receiving record levels of enquiries from people interested in taking up apprenticeships.
BESA Scotland is leading the way with the highest ever number of visits to its apprenticeship assessment website recorded during May. This comes hot on the heels of the association's successful lobbying campaign to have travel funding for apprentices reinstated by the Scottish Parliament.
BESA is working with building engineering employers to develop targeted 'Trailblazer' apprenticeships in key technical sectors. These include installation; service and maintenance; heating and plumbing; ductwork; ventilation hygiene; refrigeration, air conditioning and heat pumps; and has also started work on developing apprenticeships at higher and degree level.
Training director, Tony Howard, said: "A vocational apprenticeship or training course is the first step on the journey to a fulfilling career. We are working closely with employers in our sector to develop and deliver apprenticeships at all levels – from initial technician grades right up to degree equivalence – that will meet the industry's future skills requirements."
The association is also providing free Apprenticeship and Levy Funding Clinics throughout England and has created a dedicated Trailblazer section on its website. This is supported by its BESA Training Ambassador initiative, which is recruiting building engineers willing to promote the industry and encourage prospective new entrants into the profession.
A survey carried out by BESA's training department found that 83% of apprentices believed their career prospects had improved as a result of securing a place on an apprenticeship scheme. Moreover, 70% of employers said their productivity, and therefore business growth, was improved by taking on apprentices, and every £1 of taxpayers' money invested in apprenticeships at levels 2 and 3 will pay back between £26 and £28 in long-term economic benefits.
Tony continued: "Apprenticeships work by boosting economic productivity, growing our skills base, and giving millions a leg up on the ladder of opportunity. Over 90% of apprentices currently go into work or further training – and they are not building up student debt along the way."
The association has also been accepted as a member of the Register of Approved Training Providers which sets standards and safeguards the quality of apprentice training and short courses. As part of this process, BESA is approving a series of training centres nationwide to deliver its courses. It has recently launched a new accredited Grease Hygiene Operative course as part of its ventilation programme and is available in a number of BESA Training Approved Centres. There are also a range of approved F gas courses, and currently under development are accredited courses covering electrical, heating and hot water, plumbing, air conditioning and heat pumps, renewables and health and safety.
Tony concluded: "This is all part of our commitment to deliver a range of training benefits to BESA members including accredited courses, new Trailblazer apprenticeships, and guidance on the funding available to help them develop the skilled workforces they need to meet demand. There has never been a greater need for this kind of targeted training as the industry responds to tough new quality standards and the UK-wide skills shortage."
For more information, visit: www.theBESA.com/training.