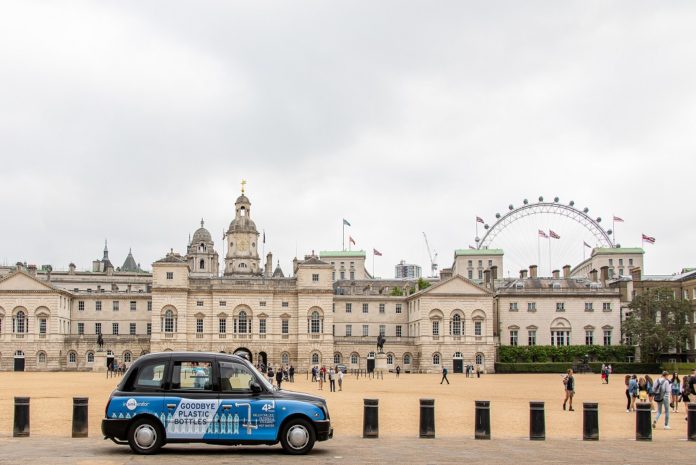 To correspond with InSinkErator's 80th anniversary celebration, the company has broadened its marketing activities with a four-week London taxi advertising campaign.
As part of its ongoing commitment to support the reduction of single-use plastic waste, InSinkErator has adorned two London taxi cabs with advertisements displaying the company's range of 4N1 Touch taps as an alternative to purchasing bottled water.
The taxis will travel through the streets of London for a total of four weeks. In the UK, of the 35.8 million plastic bottles that are used every day, 16 million of them are not recycled.
Anne Kaarlela, marketing communications manager, Europe and Russia, InSinkErator, added: "We will continue to encourage the use of re-fillable drinking bottles, instead of plastic bottles, and are committed to providing lifestyle enhancing solutions, such as our 4N1 Touch tap, for our customers.
"Advertising InSinkErator on two London taxis offers us great exposure that will attract consumer attention. We hope this campaign will also increase footfall for our kitchen specialist retailers by displaying the 4N1 Touch tap, part of the exclusive showroom collection."