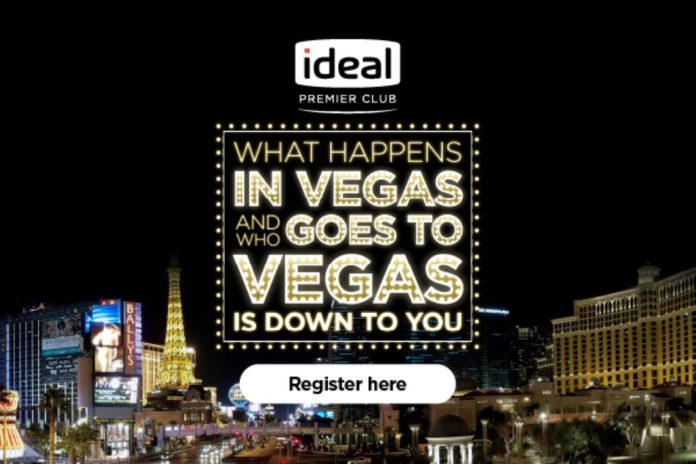 Ideal Boilers has revealed the destination for its 2021 Premier Club trip as Las Vegas, giving loyal installers 15 months to secure their place.
As well as registering boiler installations from Ideal's Logic and Vogue ranges, there will be extra ways to earn points this year, as well as giveaways and 'points boost' promotions to take advantage of.
Since October 2019, installers have been gathering points and working towards their passport for the trip, which, it has now been announced, will take them to Las Vegas.
Jo Shepherd, chief marketing officer at Ideal Boilers, said: "Our installer partners are so important to us, and the Premier Club rewards are our way of saying thank you.
"Encouraging installers to choose Ideal is in everyone's interest. End-customers often rely on word of mouth when finding a skilled tradesperson – through working with Ideal, our installer partners can boast a great track record of installing reliable, high-quality products at a good price, and can build a base of happy customers who will recommend them time and again.
"Our last Premier Club trip to Miami was hugely successful and we're incredibly excited to be heading to the bright lights of Las Vegas in 2021. 
"Las Vegas is described as 'an oasis of indulgence', and we're already busy working on a jam-packed itinerary. From pool parties to slot machines and everything in between, there's something for everyone to have the trip of a lifetime." Further details around the trip will be released over the next few months, the company added.