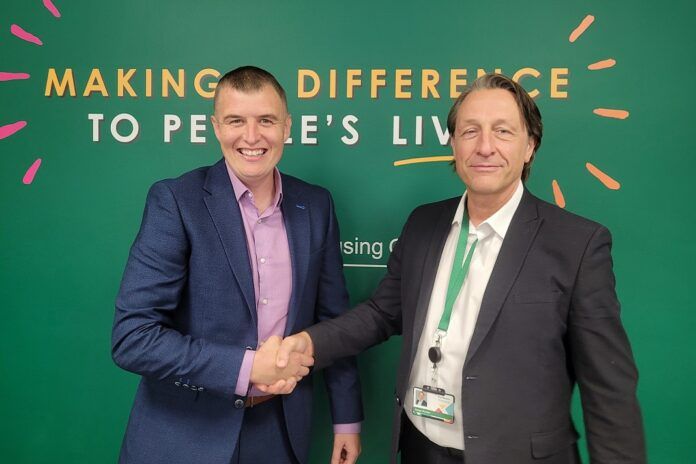 Ideal Heating has partnered with Wrekin Housing Group to help residents struggling with fuel poverty amid soaring energy bills.
The company made a donation to Wrekin Housing, which provides over 13,000 homes for affordable rent and low-cost ownership across the West Midlands.
According to a statement, the donation supported Wrekin Housing's Warm Home Pack initiative, which is providing tenants with essential items amid high energy prices and the rising cost of living.
The partnership between Ideal Heating and Wrekin Housing was recognised at the 2023 Social Value Leadership Group (SVLG) Awards in April, where they were named runners up in the 'Best Social Value Collaboration' category.
Stevie Spinks, divisional sales director for social housing at Ideal Heating, said: "Keeping homes warm and dry has been at the heart of our business for over a century. However, we know the rising cost of living has created extremely difficult circumstances for many families and households across the UK.
"Through our existing relationship with Wrekin Housing Group, we were delighted to be able to support them in the vital work they do across the West Midlands, which continues to make a real difference to people and communities.
"To see our partnership recognised at the SVLG Awards was incredibly humbling, and we're pleased that we've been able to play a small part in helping those in need."
The Warm Home Pack initiative provides households with support items to help them through the current cost of living challenge. Items donated include heated blankets, slow cookers, thermal socks and flasks, draught excluders, hot water bottles and winter essential packs.
Ideal Heating has a long-standing relationship with Wrekin Housing Group, and has been the company's preferred supplier for eight years. For every Ideal boiler fitted in a Wrekin property, £15 is donated to support social value activities such as the Warm Home Packs.