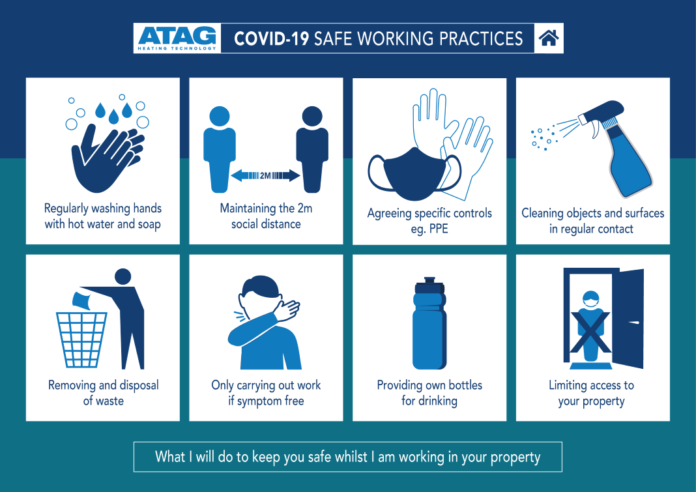 Installers should reassure homeowners they are taking the essential steps to protect their health and safety, found new research by ATAG Heating.
One in three people surveyed were nervous about opening their doors to tradespeople during the second lockdown of 2020.
When asked how they feel about having tradespeople entering their homes at this time, a third of homeowners said they felt uncomfortable. This was higher in women than men – 34 per cent of women said they felt uncomfortable, while 51 per cent of men are comfortable having someone in their home to carry out work.
Older homeowners had the biggest fears about having work done in their home at this time – with two in five of those aged over 55 saying they felt uncomfortable with it.
Installers in the north east of England and the East Midlands should be most aware of these feelings, with those regions being the most anxious. The warmest welcome for a visiting tradesperson was found to be in London, where more than half, 53%, were comfortable to welcome a tradesperson in.
ATAG has created a new sign for installers to show customers to reassure them they are working safety and to latest guidelines. To download the safe working sign visit https://blog.atagheating.co.uk/covid-19-safe-working-practices.
David Stolton, sales director at ATAG, said: "With millions working from home over the winter, having a warm house all day every day has never been more important so it's vital installers can reassure their customers that they are working safely.
"Emailing or calling ahead with what to expect ahead of your arrival, making sure that you are wearing the appropriate mask and additional safety equipment and having the boiler delivered direct to the home are all ways of reassuring the customer that you are taking their health and safety seriously."