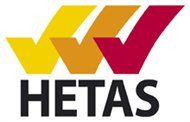 HETAS, the official body for approving heating appliance, fuels and services, offers registrants a faster and safer way to process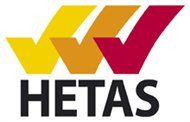 their renewals with Direct Debit.
Rather than paying a yearly renewal cost at once, both new and existing HETAS registrants can now spread the cost of their renewal over four simple payments throughout the year using this trusted payment method.
Placing individual members in a better financial position, a number of HETAS' registered businesses have already signed up to the scheme.
HETAS chief executive officer, Bruce Allen, said: "It's important for our registered members to be able to manage their money so that they can get on with their everyday jobs. We're delighted to be able to offer this simple and most importantly, secure payment set up to all of our installers and retailers."
Registrants benefit from the self-certification for installations and the promotion of their business on HETAS' 'Find Installer' search as well as having access to various other marketing tools such as the recognised HETAS logo and flyers. The registrants are provided with expert technical advice through regular newsletters, helpline and discounted rates for Which? Trusted Trader membership and SoleTrader.com website design.
HETAS sends out reminders to its registrants as to when renewals are due, allowing members to sign up the new Direct Debit scheme.
Alternatively, members with a verified account can pay for their renewals by credit/debit/PayPal through the HETAS Shop at any time or via BACS.