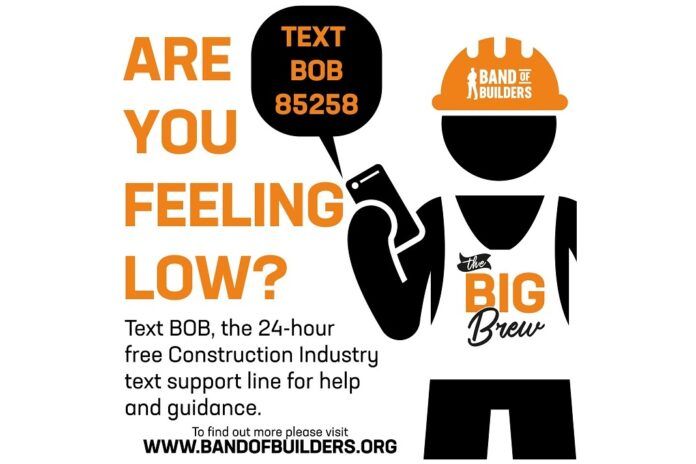 The Herts Tools team are keen to reduce the stigma attached to struggling in male dominated industries in support of World Mental Health Day, which takes place today (10 October).
The company's survey revealed that 21% of construction employees have experienced bullying in 2021 and almost one in 10 workers said bullying was just labelled as 'banter'. Just 6% of workers said they had sufficient mental health support from management and HR.
Stefano Lobban, director at Herts Tools, said: "The UK construction industry is still experiencing a mental health crisis: workers continue to demonstrate a 'suck it up and deal with it' approach to poor mental health.
"The findings from our survey highlight that workplaces could be doing more. They could encourage workers suffering to come forward and share their experiences of poor mental health issues and/or bullying by having more confidentiality measures in place.
"Companies could look at investing in workplace surveys, private spaces and more wellbeing measures, to give workers the opportunity to share any personal issues in a safe and supportive environment.
"We just hope that companies take these new figures as a warning and address their own workplace culture so that these difficult and sensitive issues can be discussed."