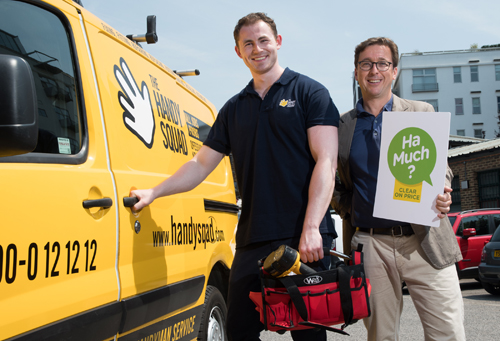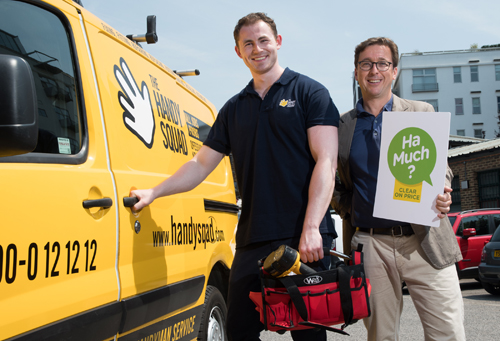 HaMuch, a new comparison website for the trades, has reached a significant landmark after welcoming 5,000 tradespeople to the service.
The company, which was only founded in June 2017, is now expecting to double its membership total to 10,000 by October 1, when it officially launches to the general public.
HaMuch is the only service of its kind to supply the hourly and daily rates of those signed up to the service and has been created to help the trades secure work by being clear on price. It comprises trades ranging from electricians; plumbers; and heating engineers, to builders; gardeners; and cleaners.
The website also allows customers to post feedback and rate the particular tradesperson or provider, acting as a platform for tradespeople to showcase their services.
HaMuch has already received support from 11 manufacturers and companies, which serve the various trades, including Grundfos, Danfoss, Fernox, Franke, Polypipe, and WAGO.
Tarquin Purdie, founder and managing director of HaMuch, said: "This is a significant milestone in our very short history, and sets us up perfectly for further membership growth as we gear up for our official launch. We have already garnered the support of a number of industry's leading companies and manufacturers, which is great news and bodes well for the future of HaMuch.
"I am also looking into the possibility of adding further trades and services to the website, which will support even more companies and tradespeople into receiving customer enquiries."
Tarquin continued: "Being transparent and clear on price can be a decisive factor for customers when choosing a tradesperson, and the website has been created as a useful tool that is straight to the point and user friendly for both the customer and the tradespeople signed up to it."
Tradespeople signed up to HaMuch, who are members of its official partners' specific trade clubs or similar schemes, will also receive premium listings on the HaMuch website.