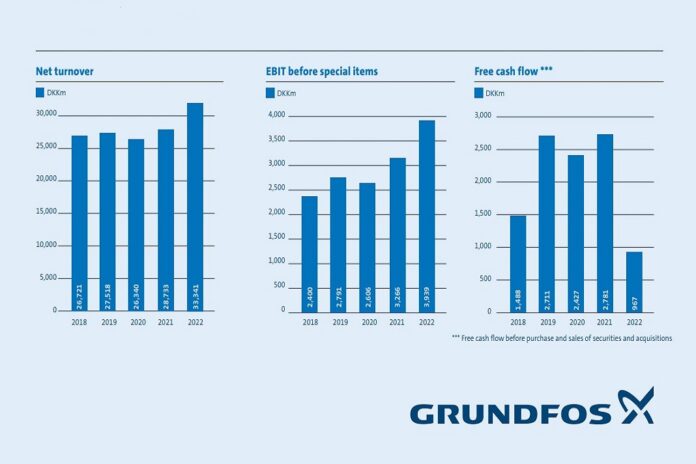 Grundfos continued a strong performance in 2022 with a sales growth of 12.1%, according to a statement. The business had a net turnover hitting a record DKK 33.3bn and earnings (EBIT before special items) reaching DKK 3.9bn.
"We have successfully navigated through a challenging year," said Poul Due Jensen, group president and CEO at Grundfos. "Our people and our customers have remained our priorities, and I am proud of the efforts made by our employees to keep delivering great customer experiences. We are satisfied with our financial performance. Our business remains strong, and we have delivered solid profitability."
In 2022, Grundfos closed its business in Russia and Belarus, entailing a one-off restructuring expense of DKK 851m. In key markets, including the United States, Germany and the United Kingdom, Grundfos delivered strong sales growth contributing to a 2022 global growth of 16.2%, adjusted for lost sales in Russia and Belarus.
Last year Grundfos also launched and implemented a new divisional structure, which is to serve as a key lever in delivering the company's strategic ambitions, the company added.